Why all MPs should vote for the Reproductive Healthcare Reform Bill 2019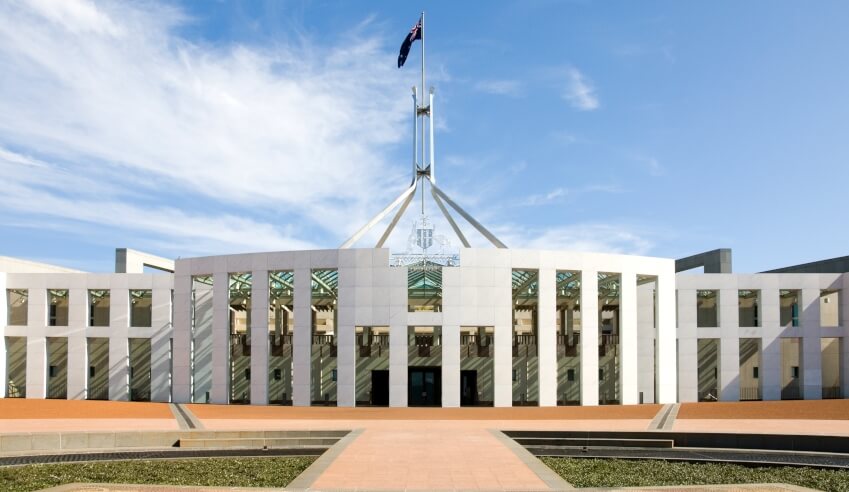 An estimated one in four women will have an abortion in their lifetime. This equates to just under one million women in NSW who are likely to seek an abortion. However, unlike the other states and territories in Australia, a woman exercising her reproductive rights in NSW can result in criminal penalties, both for the woman obtaining the abortion and the doctor administering it, write Susan Wnukowska-Mtonga and Hannah Lawson.
It is hard to believe that 119 years after the NSW Criminal Code came into effect, abortion remains a crime punishable with up to 10 years imprisonment. Case law creates an exception to the outright prohibition and permits abortion on limited grounds, namely when a doctor honestly believes that the pregnancy poses a risk to the life or health (including mental health and socioeconomic stress) of the woman.
While it would be easy to assume that this law, like many outdated crimes remaining in the code, is rarely relied on for prosecution, a doctor was charged and convicted with manslaughter for administering an abortion after failing to assess whether the pregnancy would pose a danger to the woman's health as recently as 2005.
In 2017, a Sydney woman was also prosecuted for self-administering the abortion drug RU486. With the forced closure of the Tabbot Foundation, the only national postal service legally delivering the medical abortion drug RU486 to women in need, we may see more prosecutions, particularly of women in regional NSW who often find it much harder to access contraception and basic reproductive services.
However, the NSW parliament now has a chance to address this injustice, and vote to reform the law by supporting the Reproductive Healthcare Reform Bill 2019, which decriminalises abortion permitting it on request up to 22 weeks' pregnant. The bill was introduced last Thursday, 1 August 2019 by independent MP for Sydney Alex Greenwich, and unlike prior attempts to decriminalise abortion law in NSW, the proposed legislation has crossbench support and the backing of Liberal Health Minister Brad Hazzard.
As it is still expected that some MPs may still be on the fence as to whether to support this bill, here are four compelling reasons to convince our MPs to vote in favour of this bill and show that they respect the reproductive rights of women in NSW.
1. According to data from the ABC's Vote Compass, the current law no longer aligns with the values of the majority of Australians, who believe abortion services should be more accessible.
2. Australia has an obligation to respect, protect, and fulfil women's reproductive rights under various international human rights treaties, including the Convention on the Elimination of all forms of Discrimination Against Women, which Australia signed and ratified in 1983.
The ability for women to access and exercise their sexual and reproductive rights has long been recognised as an integral part of the right to health, so much so that an alliance of 60 peak health, legal, and community organisations including doctors and nurses across the state are part of the latest push to decriminalise abortion in NSW.
Reproductive rights are inextricably linked to a woman's ability to exercise a number of other fundamental rights including the rights to self-determination, equality, freedom from discrimination, and freedom from torture and cruel, inhuman and degrading treatment.
3. From an economic perspective, a woman's ability to control her reproductive autonomy is also beneficial to society. A five-year study conducted in the US found that women who had been denied abortion, compared to those that were able to receive it, had four times higher odds of living below the federal poverty line.
To assert control over our own bodies and exercise our right to choose in our own interests, whether to continue with a pregnancy or terminate, should not only be viewed as a woman's right, but also a crucial step in allowing women to reach social, political, and economic equality with men.
4. NSW remains the only state in Australia where abortion is altogether prohibited under its legislative legal framework. According to the Center for Reproductive Rights' World's Abortion Laws Map this put it in the top 5 per cent of countries with the most restrictive abortion laws in the world. This includes the Congo (Brazzaville), Iraq, the Philippines, and El Salvador; a country where many women have been imprisoned under the abortion laws for having a natural miscarriage.
It is high time that all our MPs took what is plainly an uncontroversial step to show the women of NSW that they deserve the same rights as their counterparts in the rest of Australia – it is time they decriminalised abortion in NSW.
Susan Wnukowska-Mtonga is an international human rights lawyer with experience working globally in women's rights, sexual and reproductive health and rights, international criminal law, international humanitarian law, and refugee law.
Hannah Lawson is a JD student at the University of New South Wales and has previously worked as a management consultant helping companies address issues of gender equality, diversity and inclusion.