Repeal of medevac laws will lessen our compliance with international obligations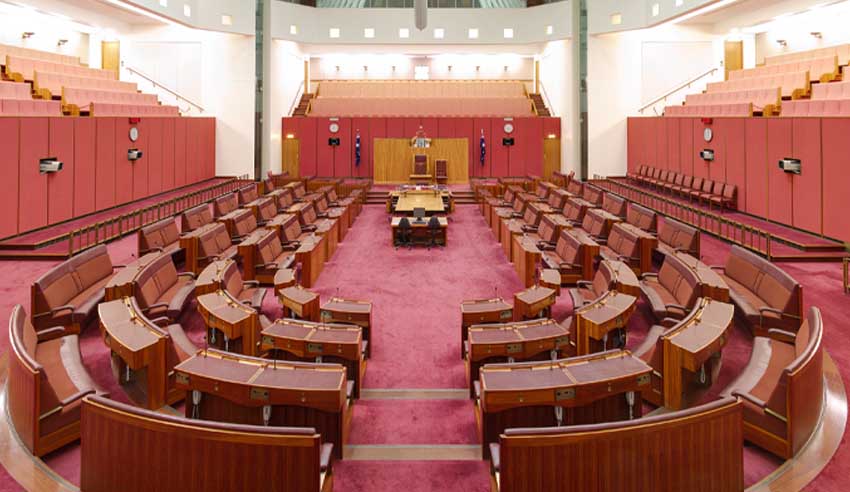 Not only do the medevac laws cost taxpayers less for refugee transfers, but they also ensure better compliance with Australia's legal duties.
A Senate enquiry into the medevac laws, which commenced yesterday under the jurisdiction of the Legal and Constitutional Affairs Legislation Committee, has been told that there is both a fiscal and legislative imperative to ensure that the laws – passed last year while the Coalition was overseeing a minority government in the House of Representatives – remain in place.
Cost and compliance
Law Council president Arthur Moses SC said while the medevac laws were not a "durable solution" to the housing of refugees in offshore detention, they do facilitate access to urgent healthcare.
"Medevac was designed to complement, not replace, existing powers to transfer refugees and asylum seekers temporarily to Australia. It responds specifically to situations of medical and psychological need as assessed by expert medical practitioners," he said.
"It will not open the floodgates to asylum seekers – the law clearly states those transferred under medevac are subject to detention as unlawful non-citizens throughout the transfer period. On the basis of independent expert medical assessments, there is no doubt the medical needs of some people within this cohort are very real and must be met."
In addition, the laws alleviate the need for "adversarial, time-consuming and costly litigation by providing a clear and objective mechanism for the assessment of medical transfers", Mr Moses continued.
"Prior to the introduction of medevac, 52 injunctive proceedings compelling the transfer of asylum seekers to Australia for medical treatment were commenced and all were successful. However, they had to be brought before the Federal Court, expending court and government resources."
There must be a transparent and cooperative regional approach to manage asylum seeker flows and address their protection and material needs, Mr Moses posited.
"Medevac is designed to ensure those in serious medical [situation] can come to Australia for essential treatment quickly. Under the Convention Relating to the Status of Refugees, Australia is obliged to provide protection and freedom of movement to asylum seekers and refugees. The transfer of asylum seekers and refugees to an RPC does not relieve Australia of these obligations.
"Medevac provides a clear and formalised process whereby a decision to transfer for medical purposes is treated as a medical decision and should not be repealed."
Stripping legislated medical treatment would be 'cruel and unnecessary'
In its own submission to the Senate committee, Australian Lawyers Alliance said there was "no objective evidence" that the laws were being abused by refugees in order to get to Australia.
"Until such time as any evidence is at hand, it is neither fair nor reasonable to link the deteriorating health of asylum seekers to the introduction of the medevac bill. The continuing inhumane and cruel treatment of asylum seekers remains the issue," argued ALA national president Andrew Christopoulos.
"Under the current medevac laws, medical decisions are being made by doctors and taken out of the hands of politicians, bureaucrats and lawyers. It is not acceptable for decisions about healthcare to be made by anyone other than health professionals.
"The proposed changes to the laws threaten the health of asylum seekers and could mean litigation is again required to get people the urgent medical care they need.
"Australia has a non-delegable duty to people seeking asylum in Australia, and we are obliged to ensure that appropriate medical care is provided. The current medevac laws go some way towards helping Australia to meet this obligation."
Changes to the laws 'must be rejected'
The Human Rights Law Centre, on the other hand, reminded the Senate that prior to the medevac laws, sick refugees were forced to take legal action to access urgently needed medical care.
"Before the medevac laws, people were forced to go to court to get the medical care they urgently needed. We were in court at all hours, on weekends and even on Christmas Eve to secure medical evacuations," argued HRLC executive director Hugh de Kretser.
"The medevac laws work by putting doctors, not politicians, at the heart of decisions about people's medical care. These laws must not be repealed."
Forcing sick people to rely on the court system to get urgently needed medical treatment "is not a good system of care in anyone's books", he continued, saying that the Australian government's failure to provide proper medical care "has led to tragic consequences", most notably, the deaths of 12 refugees in offshore detention, most of which resulted from physical or mental health conditions.
"The Australian government has failed to ensure proper medical care for the hundreds of people it holds on Manus and Nauru. It has ignored expert medical advice and people needing urgent medical help have died.
"The medevac laws are working. Removing a fair, transparent and doctor-led process for accessing essential, and in many cases, life-saving medical care is cruel and unnecessary. Repealing the medevac laws will increase the risk of more people dying on Nauru and Manus."