'Important constitutional test case' looms for NSW coal mine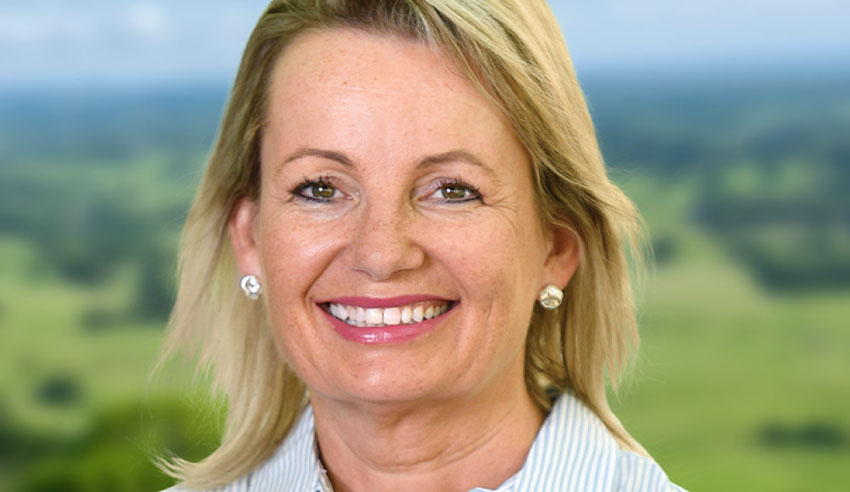 A Gomeroi woman has filed proceedings in the Federal Court challenging a decision not to protect areas of "immeasurable" cultural value at the site of an open cut coal mine.
Veronica "Dolly" Talbott, a member of the Gomeroi Traditional Custodians being represented by The Environmental Defenders Office NSW, has launched a Federal Court action challenging environment minister Sussan Ley's decision not to grant protection to several "significant areas of Aboriginal heritage" at the site of the already approved Shenhua Watermark open cut coal mine, located in the Liverpool Plains of NSW.
Ms Ley's decision was made, EDO said in a statement, despite acknowledging the "immeasurable" cultural value of the sacred places and objects that will come under threat of "destruction and desecration". She concluded, however, that the mine's potential economic and social benefits would outweigh the cultural considerations.
"This will be an important constitutional test case", EDO said.
Ms Talbott, through EDO, said there was "deep hurt" felt by the elders and broader community at Ms Ley's decision and that they were left with no choice but to fight.
"When we heard of the minister's decision, there was a high level of confusion and disbelief. Does our culture, our spiritual and sacred places of Aboriginal heritage, mean nothing in this country? We believe the Aboriginal and Torres Strait Islander Heritage Protection Act 1984 was put in place to protect our heritage, but in this case it hasn't at all," she argued.
"If this mega mine proceeds, our interlinked sacred places will be completely destroyed and obliterated from the landscape. We will no longer be able to read our country, share our sacred places with our children and grandchildren. Our ancestors' footprints, their legacy to us, will be lost – lost forever," she said.
"Our heritage shouldn't be discounted for possible mining jobs in the future. We already have viable jobs in agriculture, and our heritage sites in this area have survived despite agriculture over many years."
The Aboriginal and Torres Strait Islander Heritage Protection Act 1984 (Cth), as noted in s4, is "the preservation and protection from injury or desecration of areas and objects in Australia and in Australian waters, being areas and objects that are of particular significance to Aboriginals in accordance with Aboriginal tradition".
"We have been trying to work within a system that is there to protect us and our cultural heritage. We have met all the criteria required under the ATSIHP Act," Ms Talbott noted.
"The process was difficult and took four long years to be assessed. They acknowledged that our heritage will be desecrated, obliterated – it would be gone forever. They acknowledged the areas we sought protection of are of immeasurable value, sacred to us as a people and important for our cultural traditions – and yet the minister has turned us down.
"But our opposition is enduring. We are being guided by our ancestors. Our elders who protected these sites want this generation to carry on in the struggle to protect them.
The Gomeroi people are the "only ones who have no monetary interest in this".
"We just want to protect our heritage, our sacred places. As the oldest living culture on the planet, surely this should be of utmost importance to Australia?
"If our sacred places are obliterated, we will no longer be able to read country. It would also destroy the sacred connections for our neighbouring traditional people. So, it doesn't just impact us, the Gomeroi people and our clan groups, it impacts other first peoples clan groups as well."
EDO NSW CEO David Morris added: "We feel privileged to work with our client Dolly Talbott of the Gomeroi Traditional Custodians. The minister's decision raises important questions about how the ATSIHP Act works in practice."
"Our client will argue that the minister made an error of law, incorrectly applying the legislation which is designed to protect Aboriginal Cultural Heritage. This will be an important test case, interrogating the limits of the constitutional basis for the act and the matters which the minister was permitted to consider in deciding to refuse protection for the areas."