Climate change litigation has 'real and personal importance for all Australians': Robert French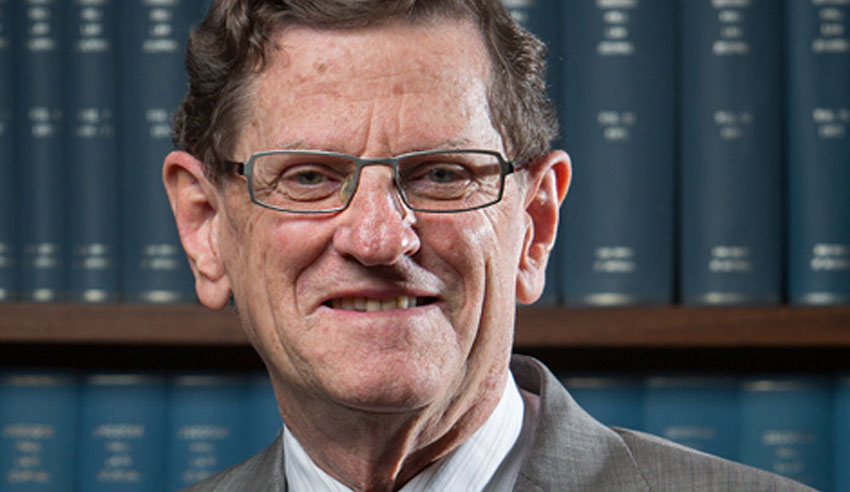 The inherent issues and effects of climate change litigation are no longer simply matters of interest to lawyers — such litigation is significant to broader Australian society, says former chief justice of the High Court Robert French.
In remarks delivered recently at The University of Western Australia, as part of a fundraiser by the University Club to raise funds for the Australian Red Cross' bushfire efforts, Mr French spoke about the increasing prevalence of climate change litigation and its potential to effect public policy change.
The event raised over $7,600 for Red Cross. UWA senior law lecturer Dr Marilyn Bromberg said she was "grateful and proud" that the West Australian legal community had offered such tremendous support to the cause.
In his remarks at the event, the former chief justice said that debate about climate change has "generated concern and division" in Australian society and around the world.
"Despite decades of warnings by scientists in a variety of disciplines, many governments, reflecting in part a degree of societal inertia and pressures from various constituencies, have failed to take decisive action to reduce global emissions," he said.
However, the "zeitgeist is changing" across the country, Mr French submitted, particularly in the wake of the "massive human and environmental tragedy" to befall the nation from the bushfires across New South Wales and Victoria.
Policy change on this front will be driven by societal demands, he posited.
"It may be reflected in changes to the law or in the administration of existing laws. It can also be affected by climate change litigation, the incidence of which is increasing around the world and is directed at governments, regulators and the private sector."
Australia is "a player in this field", Mr French noted, coming second only to the United States in recorded litigious matters pertaining to climate change from May 2018 to May 2019.
Our legal system offers opportunities for climate change litigation, he said, adding: "Public law avenues obviously include objection processes where development approvals are sought, and administrative and judicial review of regulatory and ministerial decisions. Private law remedies under the law of tort may be available in actual or apprehended pollution-generating activities leading to or associated with production of greenhouse gases."
Climate change litigation, Mr French concluded, represents a class of items "in the menu of measures" that may effect societal and public policy change.
"In some cases, the decision of the Court impacts directly on government action. Other forms of climate change litigation may have less direct effects, but nevertheless influence public policy, and importantly private sector responses," he said.
"The question of their effects and the wider issues are no longer matters only of public interest to lawyers; they have a real and personal importance for all Australians."