Pandemic will test businesses' commitment to combating modern slavery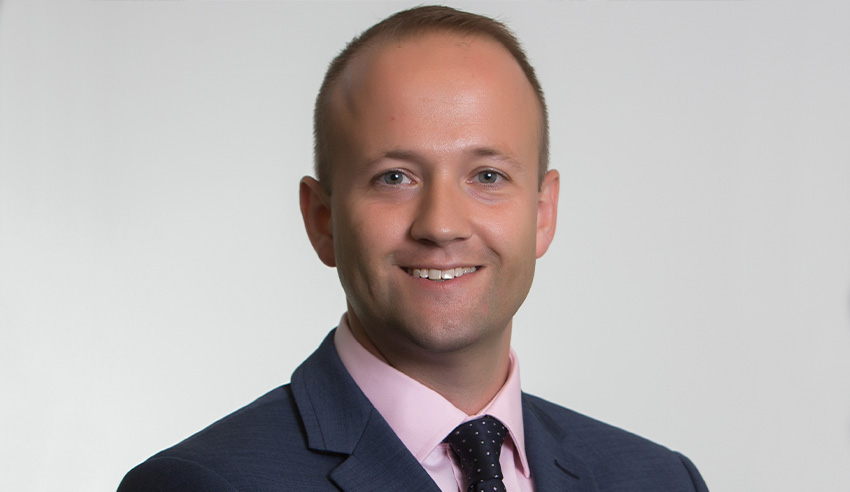 COVID-19 has businesses across Australia scrambling to adapt to new circumstances and will show how important fighting modern slavery is or isn't, says one principal.
With coronavirus dominating the news cycle, there was an important development on modern slavery laws on Wednesday that may have been missed by many.
The Legislative Council of the NSW Parliament published its report on the Modern Slavery Act for the state, which is set to apply to 1,650 businesses in NSW.
The council's report has 17 recommendations in total, including that it should have a start date this year on or before 1 January 2021, that it go further than the Commonwealth scheme because it introduces penalties of $1.1 million for companies that fail to report, or provide false or misleading information, that companies with over $100 million revenue be exempt from the NSW scheme and that the NSW government should now work with the Commonwealth government to try to agree on a single threshold.
The next step, says Supplied Legal principal lawyer Michael Milnes, will be to see how the NSW government responds.
"The current pandemic response is going to disrupt the process, but there is now momentum towards these laws going ahead," he mused.
"Until now, there has been uncertainty about the future of the NSW Act. When it was referred to the legislative council back in August 2019, 'all options were on the table. Some thought that the legislation might even be scrapped."
"The committee has made it clear it supports the NSW Act, and that it believes it has 'essential work' to do in fighting modern slavery. There are features that go beyond the Commonwealth scheme, such as criminal penalties of $1.1 million for non-compliance and the appointment of an Anti-Slavery Commissioner (currently UTS Law Professor Jennifer Burn). The committee has made 17 recommendations and is pushing for the legislation to commence on or before 1 January 2021. It's now for the NSW state government to decide how to proceed," he noted.
However, the advent of COVID-19 throws a potential spanner in the works for further developments on this front, Mr Milnes reflected.
The pandemic, in this sense, will test the commitment of Australian businesses to combating modern slavery, he surmised.
"The COVID-19 crisis obviously has businesses scrambling to respond, and to change strategy and adapt their operations. Faced with multiple competing priorities, it will really now test how committed Australian businesses are to combating Modern Slavery. Unfortunately, the crisis will increase job insecurity in global supply chains and is likely to make the problem of modern slavery worse," he said.
"We can also expect both the health and economic crisis to continue dominating government and parliamentary business for some time. This might mean this legislation is pushed down the agenda for some time. Hopefully, when the situation starts to stabilise and we get back towards business as usual, responding to the report will still be a priority."
Some businesses are already well progressed on this issue, Mr Milnes ceded.
"For those businesses that are yet to start, the challenge is to get the issue on to the corporate agenda. These businesses need to start assessing the risk and, most importantly, start to get familiar with the nature of this global problem."
There is, however, scope for optimism looking ahead, he said.
"The original NSW scheme was seen around the world as hugely progressive – the most comprehensive regime internationally. It was the first jurisdiction in Australia to legislate for modern slavery, and the second in the world to take the step of appointing an Anti-Slavery Commissioner," Mr Milnes outlined.
"The report is comprehensive and there has been over 100 submissions to the inquiry, reflecting a wide range of views. The process has already flushed out some issues that will improve the legislation. Ultimately, we'll have to wait to see how the NSW government responds and which recommendations are adopted."
Lawyers who have clients who fall within either the existing Commonwealth or future NSW scheme will need to be cognisant that those clients may need assistance in understanding and adapting to the measures, Mr Milnes posited.
"For example, we have been providing clients with a fixed-price compliance package. This includes leadership briefings, staff training, contract reviews and assistance with risk assessment and due diligence processes. It helps businesses make sure their efforts are setting off in the right direction," he advised.
"Beyond this, obviously lawyers play a vital role in the administration of justice. We shouldn't lose sight that modern slavery is a crime. For businesses, the response should not just be about a tick-box compliance exercise, or trying to push the problem on to their upstream suppliers.
"The goal should be to ensure that businesses work together effectively to deliver the most positive social impact they can, with the resources they are able to commit. Lawyers can play a key role in helping businesses achieve this goal."