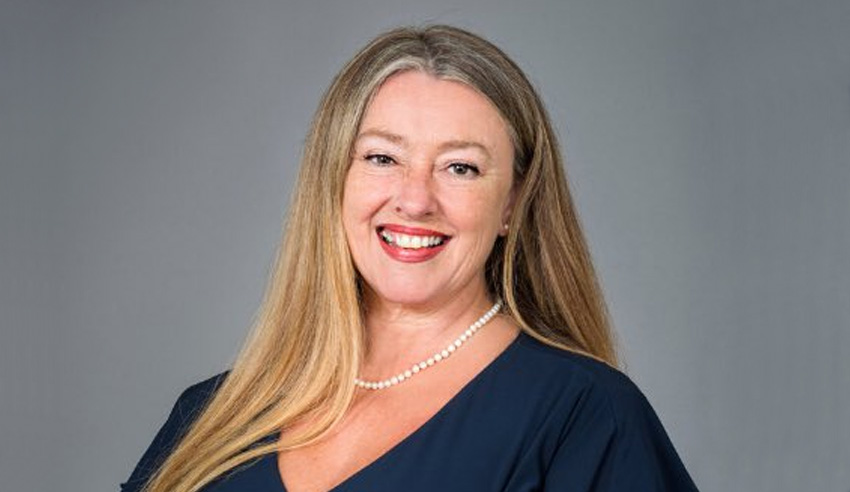 The age of coronavirus and successive royal commissions have reinforced the need for Australia to have a federal human rights charter, the Law Council of Australia has argued, as it relaunches its push for such legislation.
Speaking on Wednesday, 18 November at the National Press Club, LCA president Pauline Wright argued that the time is ripe for a new conversation on enacting a Human Rights Act at the federal level, as the advocacy group announced its "refreshed" policy on the need for such laws.
"At a time of global power shifts, increasingly fragmented and insular national politics, and events characterised as 'profound' blows to fundamental freedoms being played out across the globe, the Law Council believes it is time to consider a renewed commitment to the fundamental, universal norms of human rights – born out of the horrors of World War II," she espoused.
"It is the Law Council's longstanding position that guarantees of human rights should be included in the Commonwealth Constitution, thus assuring the most effective protection against legislative incursions into those rights. However, the policy put forward today is a pragmatic acceptance that a federal Human Rights Act is the most feasible way forward in the first instance."
In stressing the need for such a federal charter, Ms Wright pointed to both the ongoing coronavirus pandemic and the wave of royal commissions undertaken by successive governments over the past decade as proof of the need for greater clarity on the rights and freedoms of Australians.
COVID-19
There currently exists a disconnect, Ms Wright submitted, between Australia's obligations under international law and their "translation into Australian domestic legislation – which is where they become enforceable".
An example of this, she pointed out, is the quarantine rules that have come into force during the pandemic.
"These interfere with rights recognised under international law, such as the rights to freedom of movement, security of the person and freedom from arbitrary detention, and the right to non-interference with privacy, family, or the home."
"At the same time, they are intended to preserve other rights – such as the right to life, the right to the highest attainable standard of physical and mental health.  But many of these rights are not currently protected and our current federal legal framework of protection is very limited and fragmented."
It is no wonder, Ms Wright mused, that Australians are confused about the extent or even existence of their rights and freedoms.
"The pandemic illustrated a need for a greater understanding that multiple rights may be at play in any given situation, and that tensions can and do arise between conflicting rights, which must be resolved," she surmised.
"A charter of rights would help to do that."
Successive royal commissions
Inquiries such as royal commissions are integral, Ms Wright continued, in revealing stories such as "children in detention being stripped naked, put into spit hoods and solitary confinement, aged care residents subject to shocking levels of neglect, and the widespread use of restrictive practices in group homes for people with disability".
But, ultimately, such federal inquiries are reactive, whereas a human rights charter would serve as a proactive tool to prevent such atrocities from occurring in the first place.
"We are not suggesting that a Human Rights Act is an instant cure to all social ills; however, a human rights ethos – established across the public and private sectors, across aged care, disability services, childcare, education, health and detention facilities – may curb the systemic need for what can seem like almost rolling Royal Commissions, investigating complex, wide-ranging social justice failures in Australia.
LCA's revised policy
Stephen Keim SC, speaking at the National Press Club in support of Ms Wright, outlined LCA's new policy on such a federal charter, listing its eight arms:
The rights to be protected

(in which LCA said rights should include not just civil and political freedoms but also economic and social freedoms);

Who should receive protection

(limiting freedoms to individuals, and excluding corporations);

The importance of an interpretive clause

(instructing courts to interpret legislation in a manner that is consistent, or most consistent, with human rights of Australians);

Statements of compatibility

(requiring that the drafters of legislation give consideration to the precise objectives being pursued);

Duties on public authorities

(prescribing obligations on public servants and agencies to act in accordance with and in pursuit of human rights);

An independent direct right of action

(reducing barrier for vulnerable persons to seek redress for human rights abuses by way of the courts);

Remedies

(allowing for monetary compensation to be sought where necessary and applicable); and

Procedural matters

(allowing, for example, for protective costs orders so that vulnerable persons will not be dissuaded from pursuing justice).
"On the international stage, Australia has taken a leading role. It is only at home that we seem to drag our feet," Mr Keim argued.
"The Human Rights Act sought by the Law Council's Policy would be a major advance towards honouring and giving effect to, in a thorough going way, Australia's international human rights obligations arising under the major instruments to which Australia is a party.
"The ACT, Victoria and Queensland have paved the way. Federal legislation to give effect to Australia's international obligations can draw upon, but not be limited by, this experience gained in these domestic jurisdictions and other jurisdictions around the world."  
The cost of such legislation
Ms Wright noted that there will be some across the country who will argue against such a federal charter on the basis of cost to the taxpayer and/or overextending the already stretched resources of the justice system.
However, LCA believes, she said, that it may in fact be costlier at this juncture to not have in place a Human Rights Act.
"Last year, the Royal Commission into Aged Care would cost $104 million over four years; the Royal Commission into Institutional Responses to Child Sexual Abuse had cost about $500 million; the Royal Commission into Violence, Abuse, Neglect and Exploitation of People with Disability would cost $528 million over five years; and the Royal Commission into the Protection and Detention of Children in the Northern Territory had cost around $54 million," she said.
"[Again,] a federal human rights act will not cure all ills. But, when we are being asked to tighten our fiscal belts, more cost-effective, preventative solutions are what we should be looking for – resulting not only in cost savings, but also in less personal heartache to many in the Australian community."
Looking ahead
In 2020, Ms Wright concluded, Australians have been challenged by "unprecedented restrictions to their liberties".
"Any restrictions on the enjoyment of rights imposed as a result of the pandemic must be justified by reference to the standard framework within which such questions ought to be considered. Some limitations of certain rights may be needed, but any such limitation must be necessary, reasonable and proportionate to a legitimate purpose, and never to those rights which are inalienable," she said.
The nation does, she submitted, "need the tools to guard against overreach".
"A federal human rights act would be a powerful tool to build the edifice of Australia's international human rights obligations. It would ensure that the decisions and actions of our governments are guided by the time-honoured values of freedom, equality, justice, compassion and dignity," she surmised.
"Now is the time for conversations between the Australian people and their governments – what kind of future do we envisage for coming generations? How can we be a prosperous and a just and fair community?
"A federal human rights act may not be a complete answer, but it's a start."