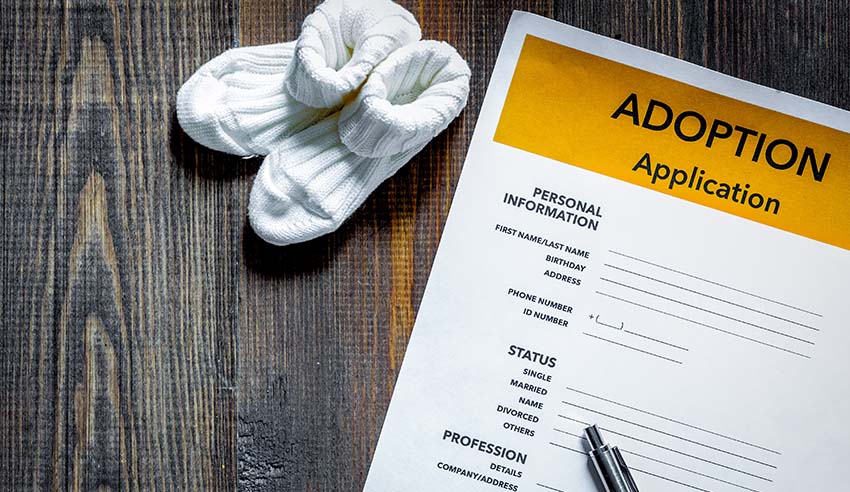 The final report into the Victorian Parliament's inquiry into historical forced adoptions has been released, following over 100 submissions from victims, medical, and legal organisations.
The Legislative Assembly has been working on the inquiry into responses to historical forced adoption in Victoria for two years and released a report which contains 56 recommendations last week.  
The majority of forced adoptions took place between the 1940s and 1980s throughout Australia, during which babies were forcibly taken from mothers who were unfairly judged as unfit to raise them – yet often were placed with unsuitable and unsafe adoptive families.
Shine Lawyers represents multiple women whose newborns were taken from them by the State between the 1950s and 1970s; and Cameron Tout, legal practice manager of Shine Lawyers in Melbourne, said that the firm welcomed the recommendations.
"We are thrilled the legal and social issues committee has listened to the mothers who called for the removal of the statute of limitations.
"For too long, this has acted as a barrier to justice for women whose children were illegally taken from them by the State. Like victims of child sexual abuse, it can take decades for affected women to find the strength and determination to mount a legal challenge," he said.
"They were deemed to be unfit mothers, treated as social pariahs, and made to feel like they had done something wrong. We are relieved defendants will no longer be able to deny justice to victims by hiding behind the statute of limitations."
In 2012, the Victorian Parliament apologised for the harm past adoption practices caused to mothers, fathers, sons and daughters, before then prime minister Julia Gillard apologised on behalf of the Australian government in 2013. Natalie Suleyman, chair and member for St Albans, stated in the report that it was important to acknowledge the thousands of babies forcibly adopted via "unethical, deceitful and immoral policies and practices, and the immeasurable pain this caused."
"With recommendations to establish a comprehensive redress scheme and remove the statute of limitations, both without delay, the committee hopes this report builds upon mothers' efforts for justice," she stated in the report.
"All organisations need to take responsibility for their policies and practices of the past. The committee also heard from many people who are adopted, nearly all of whom had negative adoption experiences."
The inquiry was originally launched in 2019, and the Legislative Assembly branched its hearing into regional Victoria and, in November 2020, extended the reporting date. In May this year, Legislative Assembly legal and social issues committee chair Natalie Suleyman told the ABC: "We want to ensure that anyone who has been affected by forced adoptions can have their say to this inquiry".
"Taking into account the lived experience of people who endured these practices, we will be making recommendations on the responses that have been made and the support services available."
Recommendations in the report include an investigation into the significant injury test, which forced mothers to demonstrate the severity of the harm committed against them, as well as a redress scheme for mothers and children, which would allow victims who don't wish to pursue a lawsuit to receive compensation without having to prove negligence by a defendant.
"Our clients have emphasised the importance of telling their stories so the committee's push for an annual day of recognition is appreciated. It is a privilege to represent some of these brave women and children who have waited a lifetime for recognition and recompense," Mr Tout added.
"It has been almost a decade since the Victorian Parliament apologised to those affected by so-called forced adoptions. I urge the Victorian government to implement all of the inquiry's recommendations as swiftly as possible as victims have waited long enough."