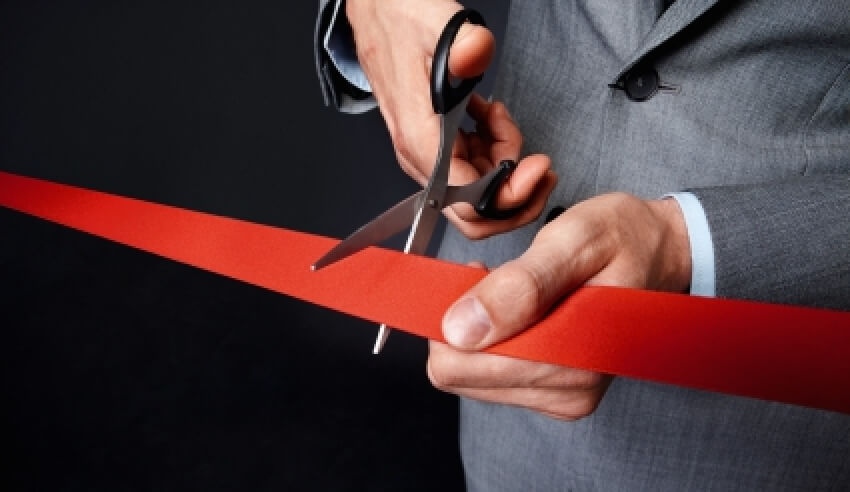 Proposed changes that would give the charities commissioner far-reaching powers to deregister charities have been voted down, in a move the Greenpeace GC has called a "win for democracy and freedom of expression."
Australia's charities and not-for-profit sector has expressed relief that the federal opposition and crossbench have joined forces to disallow the Morrison government's heavy-handed charity regulations.
The Hands Off Our Charities (HOOC) alliance of more than 100 of the nation's most respected charities has been resisting the Morrison government's attempt to grant the federal charities commissioner the power to investigate and deregister charities on a whim since the proposed changes were announced in early 2021.
Earlier this year, the Morrison government supported recommendations that would overhaul laws for charities and not-for-profits and give the charity body discretion to disclose issues – which an alliance of over 30 charities abhorred in July.
Several organisations criticised the proposed changes back in March, which would have meant a charity could have been deregistered in cases extending beyond indictable offences and those attractive civil penalties of 60 penalty units, or for failing to take reasonable steps to ensure a charity's resources are not used to promote or support unlawful conduct.
Last week, a crossbench disallowance motion put forward by South Australian Senator Rex Patrick was successful in the Senate, putting a stop to the proposal.  
Katrina Bullock, Greenpeace general counsel, said that "charities play a critical role in our democracy".
"In Aid/Watch Inc v Federal Commissioner of Taxation, the High Court recognised advocacy and political activity as vital to the work of charities in Australia. It reasoned that public debate is a purpose that is beneficial to the community and that political communication is essential for maintaining Australia's system of responsible and representative government," she referenced.  
"These changes sought to undermine this important principle. They would have allowed governments to deregister charities for minor and inadvertent acts. They lacked safeguards. Some of the infractions which could have sparked deregistration were so minor in nature that they could easily have been weaponised against charities who raised genuine concerns about government policies in order to silence dissent."
HOOC spokesperson Ray Yoshida said that charities across the country would breathe a sigh of relief today.
"Despite the government's efforts to silence those who speak up, the crossbench parties and the federal opposition saw major warning signs in Minister Sukkar's proposals and stood shoulder-to-shoulder to stop it," he said. 
According to a report commissioned by the HOOC, the Morrison government's new regulation would have cost the not-for-profit sector up to $150 million in additional administration costs to charities and not-for-profits in the first year alone.
"This incredible result means that more than $150 million that would have been spent on administration costs can now be diverted back into essential services such as emergency food relief, family violence and mental health support," Mr Yoshida added. 
ACOSS acting CEO Edwina MacDonald labelled the victory a "common sense win" for all charities providing essential services to people during the pandemic. 
"We thank those Senators, including Labor, the Greens and key crossbenchers, who voted to protect charities, ensuring these unnecessary, burdensome regulations did not proceed," she said. 
"Over the past 18 months, the community sector has been crucial in helping hundreds of thousands of people endure the pandemic. Community organisations everywhere can now focus on their core work without worrying about the negative impact of these changes."
Save the Children Australia CEO Paul Ronalds echoed a similar sentiment – and called the proposed changes particularly "outrageous" following the pandemic. 
"These changes would have handed an unprecedented amount of power to the charities commissioner to shut down a charity for advocating on vital social issues," he said. 
"It struck us as totally outrageous that the government would focus on trying to make life harder for charities in the midst of a global pandemic. Australia's charities are the lifeblood of our country, and we thank those who sided with common sense today to stop these unfair and unjustified regulations from going ahead."
Furthermore, The Benevolent Society CEO Lin Hatfield Dodds added that her organisation has fought strongly against the introduction of these unnecessary regulations and are pleased they've been disallowed.
"This outcome will help protect our sector's freedom of speech and prevent our support for vulnerable people and communities being burdened by additional costs and red tape," she said.  
"We know that positive social change comes when people are heard. Efforts should be made to nurture this, not take it away."