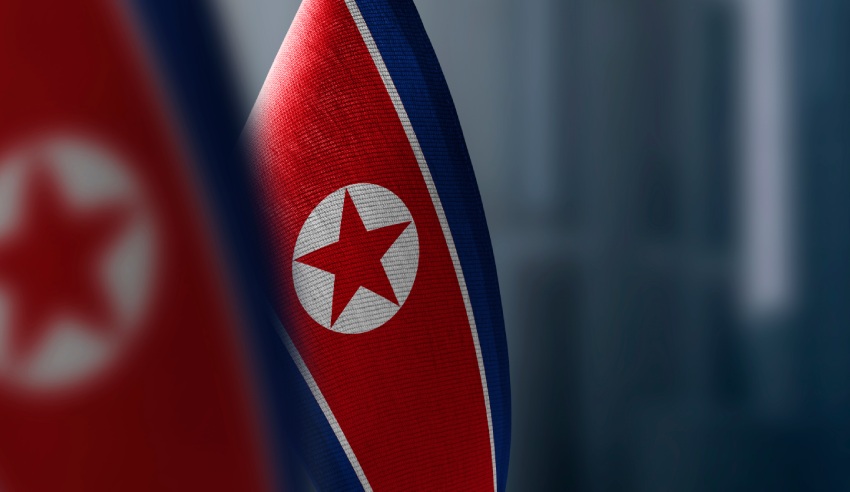 An inquiry into human rights abuses has confirmed that crimes against humanity have been committed by North Korea in its detention centres.
The International Bar Association War Crimes Committee and the Committee for Human Rights in North Korea have concluded that North Korea's Supreme Leader Kim Jong-Un and other North Korean officials should be investigated for crimes against humanity committed in the country's detention centres.
The inquiry found that there are reasonable grounds to conclude that 10 of the 11 core crimes against humanity can be established. It also established that there were reasonable grounds to find that Kim Jong-un is subject to prosecution as head of state.
The report stated that "this inquiry calls on the DPRK and the international community to urgently take all the necessary actions to ensure the cessation of crimes against humanity in the detention centers and to ensure compliance with the obligations contained in human rights treaties to which DPRK is a party".
"This inquiry also calls for accountability of those responsible for crimes against humanity in the DRPK using all possible avenues, including investigation and prosecution before the International Criminal Court, a special international tribunal or national courts through the exercise of universal jurisdiction," it said.
"Other recommendations include a call for targeted sanctions against persons responsible for past or ongoing crimes against humanity in North Korea's detention centers and beyond and non-judicial transitional justice mechanisms that can play a role in comprehensive approach to address gross human rights violations, such as national consultations, truth and reconciliation commission and reparations programs."
The inquiry was organised by the War Crimes Committee of the International Bar Association with the support of partner organisations, including the Committee for Human Rights in North Korea and pro bono counsel Debevoise and Plimpton LLP.
The inquiry was preceded by an inquiry the IBA undertook in 2017, which found "ample evidence" for crimes against humanity as committed on a massive scale, according to the testimony of political prisoners of North Korea. Simultaneously, the inquiry recommended that the United Nations Security Council refer the matter to the International Criminal Court.
A 2014 landmark report led by former High Court justice Michael Kirby had already detailed the systematic, widespread and gross human rights violations committed by North Korea, as well as the need for United Nations Security Council referral. The IBA inquiry relied heavily on the conclusions of this 2014 report.
Subsequently, the United Nations Human Rights Council commissioned independent experts, who issued further recommendations in relation to accountability mechanisms.
The objectives of this particular IBA inquiry were to increase public awareness of grave human rights violations, explore the practical and legal implications of holding North Korea's detention system accountable, and develop a model that further inquiries by civil society may replicate.
The IBA said that "despite such repeated calls and recommendations for accountability for human rights violations and crimes against humanity in the DPRK, grave human rights violations and crimes against humanity in the DPRK have continued with impunity, necessitating further efforts such as this inquiry to document and raise awareness of these crimes and to continue to call for accountability".
The inquiry relied upon a variety of sources, including testimony from 25 former detainees and seven experts, scholarly works, reports and testimony given to the United Nations Commission of Inquiry, including an affidavit from Thae Yong-ho, the DPRK's former deputy ambassador to the United Kingdom and one of the kingdom's most senior defectors. The inquiry included a review of international criminal jurisprudence.
Additionally, the inquiry drew upon evidence introduced at a day-long hearing conducted at DACOR Bacon House in Washington DC on 4 March 2022, hearing from six experts and six former detainees.
The IBA inquiry follows the launching of two reports that will aid the legal profession's ongoing efforts to address bullying, sexual harassment and discrimination internationally. IBA president and chairman Sternford Moyo said that "these reports underscore the IBA's enduring commitment to addressing bullying, sexual harassment and discrimination, which have no place in our noble profession".