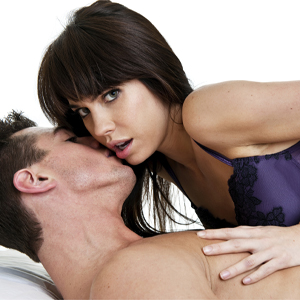 Employment lawyers have a surprising new position to consider following a recent workers' compensation decision.
Rather embarrassingly, it was recently reported around the world that an Australian Government employee will receive a payout after it was determined that she had sustained an injury in the course of her employment – and in the course of something else – in 2007.
Folklaw was startled to hear that a woman, who cannot be named for legal reasons, was considered by the Federal Court to still be "on the job" when she had sex in a motel with a "male friend", whom she had met while in a New South Wales country town on business.
"If the applicant had been injured while playing a game of cards in her motel room, she would be entitled to compensation," said the presiding judge, Justice John Nicholas, adding that sexual activity was just as lawful an activity, and that it does not lead to any different result.
The woman, who is in her late thirties, claimed that she suffered "facial and psychological" injuries when a glass light-fitting allegedly came away from the wall above her bed while she was doing the deed.
It what must have been a rather uncomfortable moment in court (although Folklaw is particularly impressed with the woman's courage to make public an already awkward occasion), it was heard during the trial that the couple was "going hard".
"I do not know if we bumped the light or it just fell off. I think she was on her back when it happened, but I was not paying attention because we were rolling around," the woman's sexual partner said in a statement.
The Administrative Appeals Tribunal (AAT) upheld the previous decision of Comcare, which denied the woman a worker's compensation claim. The AAT found that sexual activity was "not an ordinary incident of an overnight stay like showering, sleeping, eating or returning to the place of residence from a social occasion elsewhere in the vicinity". Instead, the AAT held that she was "involved in a recreational activity which her employer had not induced, encouraged or countenanced". Lawyers for the Government argued that civil servants away for work need to eat, sleep and attend to their personal hygiene, but they "don't need to have sex".
But when the Federal Court overturned that decision on 19 April, the pair, who had regaled the court with details of their injurious rendezvous, finished on top.
The woman's barrister argued that sex was "an ordinary incident of life in a hotel room, much like showering and sleeping".
In reversing the decision, Justice Nicholas said: "It is clear that her employer induced or encouraged her to spend the night there and there was nothing before the Tribunal to suggest the woman's employer approved or disapproved of her spending time with people in her room or engaging in lawful sexual activity".
As the Australian Corporate Lawyers Association quipped in its recent newsletter, this decision brings a whole new meaning to "on the job" accidents.