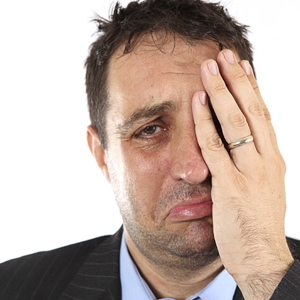 When your lawyer compares your hijinks to the wild bachelor antics in the hit comedy The Hangover, you know you're in a spot of trouble.
When your lawyer compares your hijinks to the wild bachelor antics in the hit comedy The Hangover, you know you're in a spot of trouble. 
Well spare a thought for naughty Irish tourist, Michael Hegarty, who, according to The Age, will be sentenced in a Melbourne court this week following a six-week crime spree that his imaginative lawyer has likened to scenes from the box office smash movie.
Hegarty, 27, was arrested in Sydney in January and extradited to Melbourne, along with two younger accomplices, after using illegally obtained credit cards to go on the bender to beat all benders down the eastern coast between October and December last year.
"I don't want to make light of the situation," Hegarty's lawyer, Katherine Rolfe, told the magistrate. "But you may be familiar with the film The Hangover?'
"This is the case of The Hangover gone wrong."
Hegarty and fellow offenders Laurence Pawlaczyk (19) and Daniel Pike (20), who bought the credit card numbers on an internet site for just nine dollars, were finally nabbed after a successful sting operation by the Victorian Police fraud and extortion squad.  
It was uncovered that the trio had defrauded between $30,000 and $35,000, with the two younger offenders posing as children of rich parents. The men first tested the cards' viability by making donations to the Red Cross.
A Melbourne Magistrates' Court heard that the troublesome trio began their binge in Melbourne, booking into the lavish Crown Towers where they treated themselves to the finest food and travelled only by limousine.
From there the group booked a Qantas flight to the Gold Coast, where this story really stretches its legs. 
The group's Gold Coast rampage included a stay at the Palazzo Versace and later the Hilton Surfers Paradise, where in a shining example of keeping a low profile, they ran drunk through the foyer wearing balaclavas!
During their Queensland jaunt the group also visited Airlie Beach and Hamilton Island, where they damaged a golf buggy while drunk and were escorted from the resort.
Rolfe argued that the Irishman was the "weakest link" in the gang, claiming he was the naive older man whom Mr Pawlaczyk admitted they corrupted and "socially engineered".
All three offenders pleaded guilty to multiple deception related charges. Pawlaczyk was sentenced to 103 days' jail – the time already served on remand – and a 12-month community correction order that included 200 hours of unpaid work.
Meanwhile, Hegarty and Pike will be sentenced this week, where no doubt they will be hoping the judge has a particular penchant for far-fetched Hollywood fodder.
Folklaw can't wait for the sequel!