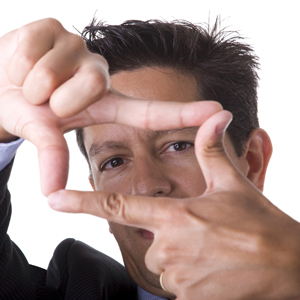 Papua New Guinea provides the chance for lawyers to act on challenging and meaningful work in an environment that respects the rule of law to a greater degree than what is reported, write Allens Arthur Robinson partners Vaughan Mills and Vincent Bull
Papua New Guinea provides the chance for lawyers to act on challenging and meaningful work in an environment that respects the rule of law to a greater degree than what is reported, write Allens partners Vaughan Mills and Vincent Bull
There is a stereotype of Papua New Guinea (PNG) as an unstable country where it's impossible to do business. But the reality is very different.
It's very easy for people to look at PNG as a basket case but that's a very uninformed view and one perpetuated by media coverage of the country, especially in Australia. PNG actually has a relatively stable government and democracy. There haven't been military coups, as in other Pacific islands. Rather, the changing political fortunes of the leaders can be seen as a reflection of the democratic process at work.
As a developing country, access to resources and infrastructure in PNG can be testing, but there are many big projects underway or in advanced stages of planning in PNG, offering many opportunities.
These large projects include the ExxonMobil-operated PNG LNG project, the largest ever foreign investment in PNG and the world's largest ever private project financing; PNG Floating LNG, which one of the world's first floating LNG production, storage and offloading facilities; the Morobe Mining Joint Venture's Wafi-Golpu Project; Marengo Mining's world-class Yandera copper and molybdenum project; and Nautilus Minerals' world-first Solwara 1 seafloor mining project. (Allens has central roles in all of these projects.)
PNG continues to generate optimism in terms of its development prospects, with its economy predicted to grow this year at more than 8 per cent. The positive economic outlook is fuelled by a boom in the mining and petroleum sectors, with most of the world's leading resource companies pursuing prospects in PNG. The country's infrastructure also continues to improve, albeit slowly.
However, PNG does face a number of development challenges in the future.
It faces a period of political uncertainty, following longstanding Prime Minister Michael Somare's recent replacement, and with the impending national elections in mid-2012.
The Government also faces challenges, such as providing physical security for foreign investors, regaining investor confidence, restoring integrity to state institutions and promoting economic efficiency.
There has recently been a vast renewed interest in PNG, particularly in the energy and resources area. Allens operates as a full-service business law firm, practising PNG and international law, and representing many PNG, foreign and multi-national companies in their investments and business interests, both in PNG and overseas.
While our primary focus is on energy and resources, we are also prominent in environment, banking and finance, and corporate and commercial law. We also have a strong and rapidly growing PNG litigation practice.
We opened our Port Moresby office in 1994 on the back of substantial work for clients including Rio Tinto and BHP. The office was initially very busy, with many opportunities to show support for clients and their ongoing operations.
After a change of government in 1997, there was a downturn and several lean years followed, and our office struggled through difficult economic conditions. The catalyst for change was the ExxonMobil-operated PNG LNG Project, for which Vaughan Mills is Project Counsel. After many years of planning, that project reached financial investment decision and permitting in December 2009.
Our PNG team – a mix of locals and expats – is supported by many Australian-based partners and lawyers who have extensive experience in PNG legal practice. But our PNG practice is led from PNG, where we are investing both in people and infrastructure. Our future lies in our young lawyers, such as the newly appointed Senior Associate Sarah Kuman. And, to take us forward, we are about to move into brand new office facilities in Mogoru Moto Building, Port Moresby.
There are, of course, challenges to working in a developing country. For example, the Government is under-resourced, and it's not unusual to take a ream of paper or a toner cartridge with you to the search registry to make sure your searches can be printed. Telecommunications can also be slow and unreliable.
But there's also many upsides to working in PNG. One of the pleasures is the access to senior people and the close-knit business community, and having the opportunity for leading roles in major projects. However, you cannot come in as an outsider and expect to make an immediate splash. You need to develop strong and long-lasting relationships, and one of our great advantages as a firm is that we've been here long enough to know our way around.
There are unparalleled opportunities because of the vast levels of interest, the relatively small number of international law firms operating here and the opportunity to get exposure to first-class work on major transactions and projects. Having those opportunities and working on so many big projects necessarily enhances your skills.
Young lawyers looking for exposure to first-class work on major transactions and projects and unparalleled opportunities in their legal career should consider PNG. However, they do need to be prepared to invest some time and effort, as the process, which involves sitting admission exams, can take up to six months. Lawyers also need three years' post-admission experience in Australia, New Zealand or the UK.
Vaughan Mills and Vincent Bull are partners of Allens