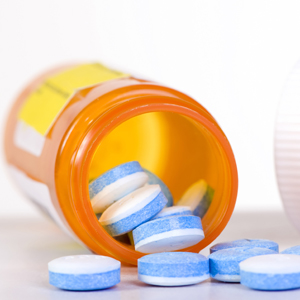 A private practice lawyer from Crossville, Tennessee has taken the concept of alternative billing to the extreme.
Walter Alan Rose, 31, was arrested this month after his inventive bartering system involving the alleged exchange of legal services for prescription pills was uncovered.
Now, Folklaw knows there's a global downturn on, but surely he still would have been better off with the cold hard cash?    
The Herald Citizen reports that Rose, who graduated from Memphis Cecil Humphreys School of Law in 2009 and was licensed to practise in 2010, was charged with possession of a controlled substance and possession of drug paraphernalia after being caught trading his services for 100 Percocet pills – a narcotic pain reliever made up of oxycodone and paracetamol.
Folklaw knows clients can sometimes be painful but, remember kids, drugs are never the answer!
Rose got away with his alleged prescription pill business for a while, but his actions soon became the focus of a rather large undercover operation involving the Tennessee Bureau of Investigation, the Cumberland County Sheriff's Department, the 13th Judicial Drug Task Force and the Cookeville Police Community Nuisance Eradication Team.
Rose's dodgy billing system was eventually exposed after he was caught in possession of 100 Percocets and "pipes with residue". He was taken to Putnam County Jail but released on $US2000 bail. A court date has been set for 4 June.
While Folklaw has become a little desensitised by the countless lawyer/drug crime stories over the years, it was entertained by the involvement of a 'nuisance eradication team' – surely something every office could do with!