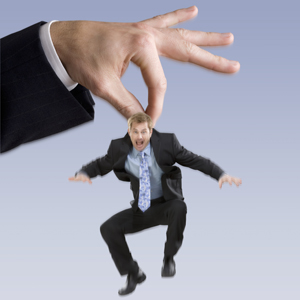 A British lawyer has been charged in a Manhattan court with assisting a family with an 11-year scam to transfer millions of untaxed dollars into the US from Swiss accounts.
In what Folklaw can only guess was a case of short-man syndrome, Michael Little attempted to defraud the US government agency responsible for tax law enforcement, the Internal Revenue Service, out of taxes on $US10 million.
From 2001 to 2008, Little advised a US-based family on how they could bring back many millions of dollars which belonged to their late patriarch, undetected, by using Swiss bank accounts and sketchy mortgage transactions.
Little and his accomplices, which included five of the family members, first met in a New York hotel. Little planned the fund transfer with the family matriarch and, according to Bloomberg, "caused millions of dollars" to be carted offshore to the US account of an entity she managed.
The matriarch used the money for personal and other use, according to prosecutors.
Little's accomplices also included an accountant from New Jersey and a lawyer in Switzerland.
He was arrested at John F. Kennedy airport in New York on 11 May, probably wishing he'd known a little (or a lot) more about the law before advising clients on how to break it themselves.