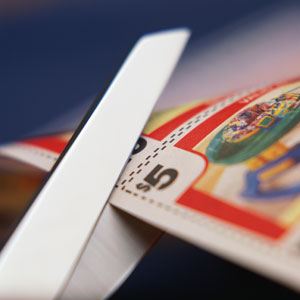 Spend just $99 for a will package valued at $750 from US law firm Craig S Redler & Associates. Sounds like a great deal ... right?
This is just one of a number of legal services coupons offered by American law firms through daily-deals website Groupon.
Redler's offer, which claimed to "keep your brain from being inserted into any future Frankensteins", raised concerns that advertising through Groupon could constitute fee-splitting, in violation of most US state ethics rules, reported the ABA Journal, member publication for the American Bar Association.
Folklaw believes the bigger concern is whether lawyers bold enough to use Groupon to sell their services are cheapening their law firm's public image. And could this trend lead to the arrival of the 'McLawyer'?
Anything's possible in America. So let's look at what's happening in the UK, known for its traditions and institutions.
When Groupon expanded into the UK in 2010, reports of breaches to British advertising regulations followed. But that didn't deter British law firms.
At the time of writing, Folklaw could have purchased two hours of legal services for £39 from Lawyers4U.org – that's 74 per cent off!
Lawyers4u.org barristers were offering "pearly beads of legal advice" on divorce petitions, civil ceremony dissolution, consent orders and case representation.
"Nervous systems can rest assured, safe in the hands of experienced specialists," stated the advertisement.
The emergence of Groupon vouchers for legal services wouldn't surprise the Espirito Santo Investment Bank. Its report on the deregulation of the British legal sector, The Legal Services Market: The Race Is On, predicted law firms would adopt more aggressive advertising strategies with the commencement of the Legal Services Act 2007 in October 2011.
According to the report, law firms in the UK need to "explore marketing and advertising options to create distinguishable brands, and focus on lowering costs, if they are to compete."
Well, they did.
But there's still hope lawyers won't be relegated to the bargain bin. Groupon's shares have fallen below the company's initial public offering price, which may be enough reason for lawyers to bypass what may be a passing fad and stick to more traditional advertising channels.