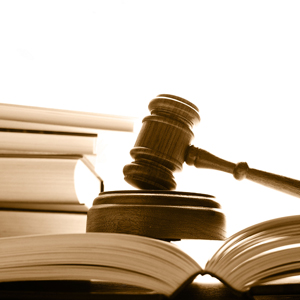 A New York judge has questioned the efforts of city police to separate "the dolphins from the tuna" when they made over 1800 arrests during the 2004 Republican National Convention.
Folklaw isn't sure whether the "dolphins" in question were those doing something illegal like blocking traffic during the march, or whether they were those simply watching on or walking to work.
All Folklaw can float is that, in a packed Manhattan courtroom last Thursday week, US District Judge Richard Sullivan painted a chaotic picture of the convention.
Sullivan had reviewed video of the convention prior to hearing dozens of lawsuits against the city over the arrests that took place.
He told the court that a police official had "[lost] his head" when he stopped the march, before it had progressed one block, trapped demonstrators with other bystanders on the block and started making  mass arrests.
"The rest of the cops looked utterly confused as to why … the police official is going nuts," Sullivan said, according to reports by ABC News.
Seemingly abashed by events at Madison Square Garden eight years ago, when former president George W. Bush was nominated for another term, Sullivan asked whether NY police thought it within their rights to arrest all 500 people on a block when they believe only 200 of them were violating the law.
Somewhat ironically, the theme of the convention was Fulfilling America's Promise by Building a Safer World and a More Hopeful America.
Sullivan struggled to accept that police were building a safer world, despite city lawyer Peter Farrell arguing that only 1800 were arrested of a total of 800,000 people demonstrating.
"If you are going to insist that it was magnificent police work the whole way, I just think you are going to run up against facts that are difficult to square," said Sullivan.
Sullivan was also critical of some of the New York Civil Liberties Union arguments about the "random arrests" and long detentions of thousands of demonstrators for minor offences.
He conceded the police, who numbered as many as 10,000, had difficulty keeping streets moving and that someone in need of an ambulance could not have been helped if traffic was shut down.
Sullivan did not make a decision immediately but declared, overall, the city did a sound job during the convention as "nothing blew up".