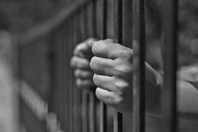 A lawyer who was involved in an insider trading scheme, which discussed whether $175,000 should be burned to erase fingerprints, has been jailed for 12 years.
The WMBF News reported that Matthew Kluger, a 51-year-old American lawyer, was sentenced to 12 years in jail on 5 June for his part in a 17-year insider trading scheme that reaped a profit of more than $US32 million.
Kluger, who has worked at leading US law firms including Cravath, Swaine & Moore and Wilson Sonsini, admitted passing on information with a former trader to a mortgage broker, with that information including giving advanced tips on company mergers.
The trio is estimated to have made $US11 million alone on Oracle's acquisition of Sun Microsystems in 2010.
In fact, the trio had so much money that evidence presented before the court included telephone conversations where the former trader discussed burning US $175,000 to erase fingerprints.
Folklaw is not sure if these three guys are fans of the seminal British acid house band The KLF (Folklaw certainly is), but two of that band's members burned £1 million on the Scottish island of Jura in 1994, the same year the insider trading involving Kluger started.
In handing down Kluger's sentence, which is thought to be the longest ever US sentence handed down to an individual for insider trading, US District Court judge Katharine Hayden described his actions as "amoral" and "thuggish".
The straight-talking Hayden likened Kluger's actions to drug runners, given the way the trio ditched mobile phones, used multiple ATM accounts to withdraw cash and exchanged money in envelopes or bags.
While the trio might not have danced to the KLF in their youth, it looks like they are familiar with The Wire, one of Folklaw's favourite tv shows.
In fact, Folklaw is sure that "Bunk" Moreland and Jimmy McNulty would describe the work of the cops in cracking the insider trading scheme as being an example of fine "pooolice" work.
Kluger said he was "deeply, deeply sorry" and that he would appeal his sentence.