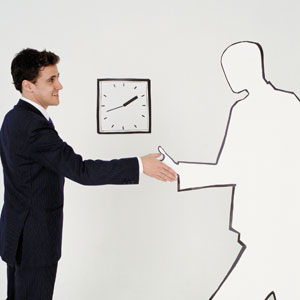 A New York lawyer is accused of creating a fake Texas law firm that cost the Houston manufacturer he worked for more than $US9 million.
Anthony Chiofalo, 51, and his wife, Susan Chiofalo, face felony theft charges, according to the Houston Chronicle. Anthony is still at large, while Susan is being held on $US18 million bond.
Here's how the lying lawyer stole $US9m from his employer...
In his position as legal affairs chief at Tadano America Corp, a hydraulic crane manufacturer, Chiofalo was in charge of contracting with outside law firms to represent the company. He also approved payments for legal services for the corporation.
The bulk of the outsourced legal work didn't go to a known, reputable firm. Instead, Chiofalo nominated a small outfit called Maio & Cardenas. Haven't heard of them? Folklaw isn't surprised. The firm was a figment of Chiofalo's imagination.
When Folklaw got wind of this case, it was hoping for an elaborate scheme rivalling The Sting or Ocean's Eleven. Something like this: Chiofalo sets up a fake office complete with shelves of aged law books. He hires an actor to pose as a veteran of the legal profession should Tadano America Corp wish to meet with its legal counsel. And, finally, he creates a fake website in case anyone becomes suspicious and decides to do a little research on Maio & Cardenas.
Alas, Chiofalo's scheme was disappointing in its simplicity. He used a rental mailbox at a retail store as the fake firm's postal address. Effective? Yes. Inventive? Hardly.
A total of $US9.3 million in payments from Tadano America Corp was deposited into a bank account controlled by Chiofalo between May 2011 and May 2012, according to James Glass, a certified fraud examiner hired by the corporation.
Glass' investigation also revealed that Chiofalo had spent $US1.8 million on an assortment of artwork, photographs, collectibles, comic books and memorabilia from Heritage Auction, a collectables auctioneer.
Chiofalo was certified to practice law in the state of New York but was suspended for two years starting in October 2010, the Houston Chronicle discovered. The corporation's leaders told investigators that they believed the suspect had been a licensed attorney the entire time he worked for them.
Maybe if Chiofalo had put a little more effort into the ruse he might have gotten away with it. Folklaw is just saying ...