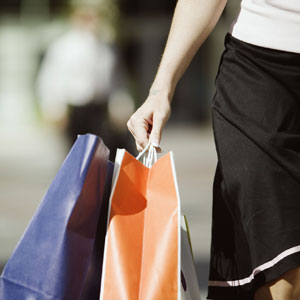 You can now grab a latte from Starbucks, browse the lingerie at Victoria's Secret and then pick up some legal advice at a shopping centre law kiosk.
Just steps from the food court in Boynton Beach Mall, Florida, you'll find The Law Booth firm.
Three Florida lawyers opened the kiosk in November 2011 and have been doing a roaring trade providing advice on divorce, foreclosure and other legal topics at discounted rates, according to the Huffington Post.
Folklaw figured The Law Booth could afford to drop their prices given they aren't forking out for expensive office furnishings ... or doors for that matter.
Founded by Melva Rozier, Richard Carey and Paul Burkhart, the stand sits outside the clothing store American Eagle Outfitters and is typically open from around 10am to 8pm.
Rozier told the Huffington Post the lawyers wanted to provide an affordable service in an environment where people feel comfortable to ask basic questions. "Our entire society has become a place where we want things here and now," she said. "People can't take time off of work to see a lawyer. I wanted to be in a retail environment."
Perusing The Law Booth's pricing schedule, Folklaw discovered the mall lawyers live up to their claim of offering "affordable legal solutions". Their services range from 15-minute general attorney consultations for US$25 and a basic will package for US$500.
Open only six months, The Law Booth is already planning for expansion. Rozier said she is considering new locations at other nearby malls, the Huffington Post revealed.
Folklaw was surprised to hear the law store was doing so well. It never imagined shoppers would want to be reminded of their looming debt or divorce while treating themselves to a new outfit.
Quality advice
But, in fact, the unconventional business model is also catching on in the UK.
QualitySolicitors (QS) signed a deal with WHSmith bookstores in 2011 enabling QS to place a member of staff in 150 branches across Britain, the Law Society Gazette reported.
Britain's Got Talent judge Amanda Holden unveiled the first of a planned 500 "legal access points" at Westfield shopping centre in west London.
QS employees staffing the access points use iPad apps to book appointments for customers, provide conveyancing quotes and sell will packages, among other legal services.
"This move represents the future of legal services," said QS chief executive Craig Holt in a statement.  "It is a game changer, providing both the key elements required for market dominance – accessibility and visibility."
Is retail the new frontier in the provision of legal services? Folklaw will launch an investigation ... right after some grocery shopping.