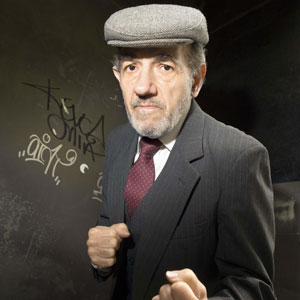 A fistfight at the Punjab Bar Council in Pakistan, which may have involved an airborne paperweight, has led to the suspension of seven lawyers.
The vice-president of the Supreme Court Bar Association, Imrana Parveen Baloch, was among the suspended lawyers who allegedly stormed an executive committee meeting and started abusing its members and beating an office stenographer, according to The Express Tribune.
Witnesses said a heated argument broke out on Saturday (7 July) when the lawyers urged Punjab Bar Council executive chairman Rana Muhammad Asif Saeed to suspend the recently restored licence of lawyer Altaf Hussain, who is connected with the torture of a female lawyer.
Folklaw isn't certain who threw the first punch, but according to reports the fight saw the team escorting Hussain launch a paperweight at Saeed, and ended with several broken teeth and other minor injuries.
The incident got Folklaw thinking: Would this have happened if lawyers took courtroom etiquette more seriously?
Thankfully, the Singapore Academy of Law has published a booklet that outlines everything from appropriate gestures to the best way to drink water when inside a courtroom.
Chief Justice Chan Sek Keong launched the 93-page etiquette guide for Singapore lawyers last Friday (6 July), with the hope of helping junior lawyers navigate the landscape of acceptable conduct.
Folklaw is also doing its bit to prevent future fisticuffs in court by campaigning for the return of old-fashioned manners. Otherwise, lawyers are in danger of gaining the horrifying comparison of behaving like politicians!