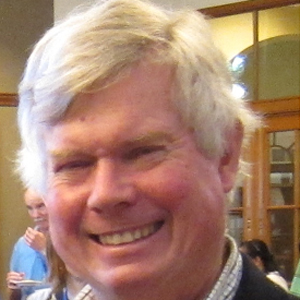 The abuse and alleged cover-up of abuse by some clergy in the Roman Catholic Church warrants a transparent, national inquiry, not just another internal inquiry, writes Dr Andrew Morrison.
The abuse and alleged cover-up of abuse by some clergy in the Roman Catholic Church warrants a transparent, national inquiry, not just another internal inquiry, writes Dr Andrew Morrison.
The appointment by the Roman Catholic Church of Tony Whitlam QC, retired Federal Court judge, to head an inquiry into its handling of the Father F affair does not make the inquiry adequate or acceptable.
Tony Whitlam QC is both honourable and able, and will no doubt do his best; however, the problems he faces are formidable.
Cardinal Pell has pointed out on a number of occasions that the authority of a bishop does not extend beyond his diocese.  The inquiry is only by the Bishops of Armidale and Parramatta.  They do not have the power to compel the attendance of clergy (or other persons) from outside their own diocese, and cannot even compel answers from clergy within their own diocese.  They do not have power to require the production of documents from outside the diocese.  It is noteworthy that, to date, St Mary's Cathedral has declined to produce the records of the 1992 meeting (between Father F and Fathers Brian Lucas, Wayne Peters and John Usher).
In addition to these problems, there is no requirement either that the material produced to the inquiry goes on the public record or that the full report from the inquiry is made public.  That will be a decision that could be taken by the Church at some later date.  In a statement published in the Sydney Morning Herald on 24 July 2012, the bishops said that at the conclusion of the inquiry "a report will be available for public access".  It does not say that the report produced by Tony Whitlam QC will be made available.  It does not say that it will be produced to police.  By implication it appears that the source material will not be made available for public or police scrutiny.  That is deeply troubling.
The terms of reference have now been disclosed.  They do not cover anyone beyond Bishop Manning, to whom Father Peter's report was sent.  They do not cover Cardinal Pell, who did not report the matter to police when he received the complaint in 2002. 
We do not know whether Fathers Peters, Usher and Lucas will be asked to explain their apparent advice to Cardinal Pell that they did not recall, and the notes of the meeting did not show, any admissions being made.  Obviously, they need to be asked whether Father Peter's report to Bishop Manning is true or false.  If false, it requires explanation.  If true, then other questions need to be asked.  How many times have the three senior clergy heard priests openly admit to fondling the genitals and repeatedly "sucking off their dicks" in regard to young boys over a prolonged period"?  If this has occurred frequently then the public should know.  If this was a one-off then why did it not impress itself upon their memory indelibly?
There are other questions to be answered.  Given that one of the boys was identified according to Father Peters' letter and Father Lucas' statement on ABC AM, and given that the other boys would have been readily identifiable if the Church had chosen to inquire, how can Father Lucas' explanation that he did not know the boys' names stand up to scrutiny as a reason for not going to the police?  What about Bishop Manning's failure to take action on Father Peters' letter?  Who else saw that letter?  Why should they not be referred to the police?
In respect to the earlier victim of Father F, who complained in writing to Cardinal Pell in 2002, why did Cardinal Pell not report this immediately to the police?  Was it not readily ascertainable that Father F had been "suspended immediately" (according to Father Lucas) after the 1992 meeting.  Should this not have informed Cardinal Pell's response in 2002?  Should it not have informed Cardinal Pell's response to the Four Corners program when he preferred the denial of admissions by the three priests to Father F's confession of abuse and confession of admissions to the three priests made on oath in open court?  How can Cardinal Pell's explanation stand up?
Does this case simply exemplify the problem of abusive clergy (and teachers) being moved on to commit their offences elsewhere rather than being reported, as the law requires, to the relevant authorities?
The NSW premier, Barry O'Farrell, has commented on the Whitlam Inquiry: "I would urge the Catholic Church to do what appears to have been lacking in last investigations, which is to link with police."
That does not correctly state the obligation.  It is a crime not to report knowledge of a serious criminal offence to police or other responsible authority under Section 316 of the Crimes Act. 
Finally, and most importantly, the Church has suggested through Cardinal Pell and otherwise that it has improved its methods of dealing with these cases.  How many times in the whole of Australia has the Church itself reported one of its priests to the police?  The answer to this question may ultimately disclose the genuineness of the Church's response.
Australian Lawyers Alliance believes that only an independent, open, wide and transparent inquiry can truly deal with these issues.  The internal inquiry by the Roman Catholic Church into the failure of its own previous internal inquiry in 1992 is so manifestly inadequate that it strengthens the case for a national inquiry with Royal Commission-type powers or a Senate inquiry with similar authority.  With the best will in the world, Tony Whitlam QC is unlikely to be allowed to meet the challenges created by the apparent misconduct within the Church.
Dr Andrew Morrison RFD SC is a member of the Common Law Bar in Sydney who has appeared in a significant number of cases against institutions in respect of sexual abuse of children.  He is a spokesperson for Australian Lawyers Alliance.