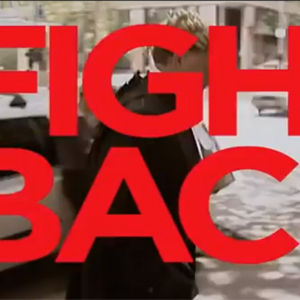 Maurice Blackburn has decided to skip the ambulances and search for clients on the airwaves, with a new campaign that features a rather scary voiceover.
The voice of Big Brother meets Jigsaw (everyone has seen at least one of the Saw movies right?) urges those who have been, and I quote: "shafted, ripped off, screwed, wronged, bent-over, bullied, darted, held out on, bled, skinned, played, stood over, exploited, left to rot or hung out to dry" to "fight" through the firm, and presumably spend lots of money, too.
Skinned? Really? Folklaw thinks someone has been watching a little too much Days Of Our Lives...
The television ad montage (launched on 10 August) shows a vicious dog, violent car accident, asbestos sheets and amputees, overlayed with  loudening music, that makes for disturbing viewing when compared to Slater & Gordon's mystical trailer (launched 25 July) and it's agreeable tagline "not a problem".
Slaters opts for a more family-friendly campaign that plays on the ampersand in its name. (Folklaw didn't realise until this ad that the ampersand was such a significant part of the partnership...)
With the aim of countering rivals and raising awareness for its expanding legal services, the ad explains casually that if "something happens, out of the blue", you have a "family drama" or you simply need to "get your affairs in order", you call the firm.
Folklaw thinks Maurice Blackburn might have got a little too competitive with its melodramatic campaign, which could scare kiddies and upset victims when it airs on national TV and radio.
Titled "Fight Back", the campaign builds on the "We fight for fair" theme with direct language and images.
Folklaw thinks we should all "fight back" against such ridiculously over-the-top advertising campaigns...
Maurice Blackburn's 700-plus staff are this week receiving a book that tells the firm's story, including stories about Maurice Blackburn himself and footage of his daughter, who is now in her 90s, talking about him.
Folklaw just hopes they don't show her the ad; it would give the poor old lady nightmares...
If you want to appreciate the awesomeness of the ampersand you can watch Slaters' ad here; while if you prefer some fright with your Folklaw, click here to watch Maurice Blackburn's TV slot; and click below for the radio version.
{^media|(width)300|(height)45|(ext).mp3|(url)~/getmedia/966ff5be-0e5e-4849-83fb-801b210a64ed/Maurice-Blackburn-Radio.aspx^}