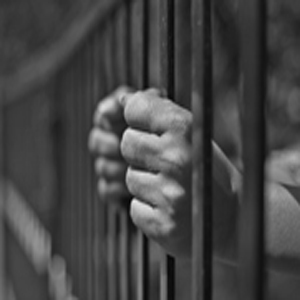 If you are going to purport to be a lawyer, being behind bars doesn't have to stop you - provided you have fancy stationery.
That is the approach taken by a "violent Melbourne career criminal" according to the Herald Sun. The Murdoch tabloid reports that the unnamed prisoner, who is on remand over a home invasion and has previously been investigated over armed robberies and drug offences, has been sending legal missives to a couple involved in a property dispute.
The couple claim that the letters "carry a professional letterhead to give the appearance of a legal firm" with the address at the top listed as 317 Spencer Street, which is the Melbourne Assessment Prison.
I guess if you are going to act like a lawyer, you need all the bells and whistles.
According to the Herald Sun, the budding lawyer has acted for "years" for the other party in the property dispute, an unnamed woman. The respondent couple claim they have spent thousands of dollars on legal fees – presumably on a lawyer who isn't in jail – responding to these letters.
They also claim that during a spell outside of prison, the "legal representative" threatened them.
Apparently, this prisoner's representations as a legal representative are legit under the 'McKenzie Friend' system.
This allows someone, anyone apparently, who is not legally qualified to assist a litigant. They may be liable for any misleading advice given to the litigant but, alas, they are not covered by professional indemnity insurance.
At least this guy can give his client, who is also facing drugs charges, a description of what life is like on the inside.
Now that is Folklaw's idea of a commercially-minded lawyer!