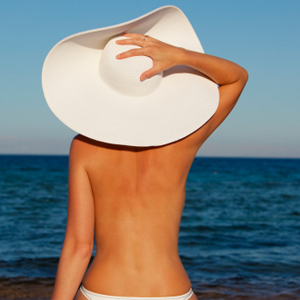 Royal scandals are a bit like buses, you wait ages for one, then suddenly two come along at once.
Royal scandals are a bit like buses, you wait ages for one, then suddenly two come along at once.
Hot on the heels of Prince Harry showing off the crown jewels in a Las Vegas hotel room (while engaged in the previously unheard of pastime of "strip billiards"), it seems the Duchess of Cambridge has taken up the nude baton for the royals.  
French magazine Closer was banished to the bold corner last week after it published a series of photos of Kate Middleton sunbathing topless, sending apparent shockwaves around the world.
But what is bad news for Middleton is good news for her lawyers.  
It has been reported that London firm Harbottle & Lewis will attempt to pick up the pieces by instructing the royal family about the storm over the topless pictures.
The Lawyer has reported that a French court will this week decide whether to order an injunction halting any further publication of the photographs.
The row over the publication of images of Middleton escalated as the royal couple started court proceedings and police began a hunt for the paparazzo responsible.
Lawyers for the royals have requested French authorities to consider charges against the photographer who took the pictures.
In a statement, a spokesperson for the royals said: "Their Royal Highnesses have been hugely saddened to learn that a French publication and a photographer have invaded their privacy in such a grotesque and totally unjustifiable manner.
"The incident is reminiscent of the worst excesses of the press and paparazzi during the life of Diana, Princess of Wales, and all the more upsetting to the Duke and Duchess for being so.
"Their Royal Highnesses had every expectation of privacy in the remote house. It is unthinkable that anyone should take such photographs, let alone publish them.
"Officials acting on behalf of their Royal Highnesses are consulting with lawyers to consider what options may be available to the Duke and Duchess."
And if this latest scandal wasn't absurd enough, Folklaw has learnt a certain member of Hollywood royalty could be part of the collateral damage.
It turns out that actress Halle Berry's lawyer has been trying to convince the judge in her custody battle with ex-boyfriend Gabriel Aubry that her daughter, Nahla, is better off living in France with her mom "because the paparazzi are more gentle and respectful of celebs".
Celebrity website TMZ has reported that Aubry's lawyer is aware of the photos and "it's almost certain he'll raise the issue when the trial resumes".