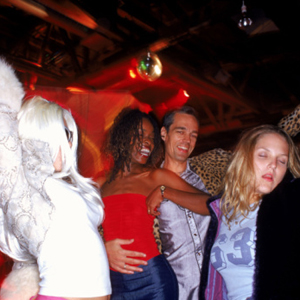 Reality TV show producers could have a Situation on their hands if a New Jersey assemblyman is successful in getting a bill, dubbed 'Snookiville', through the state legislature.
The name of the bill is a reference to Nicole 'Snooki' Polizzi, one of the stars, along with Mike 'The Situation' Sorrentino, of MTV's Jersey Shore, one of the biggest reality TV shows of recent years.
New Jersey state assemblyman Ronald Dancer introduced the legislation, which, if passed, would let towns licence and regulate the filming of reality television shows, and impose conditions including requiring TV crews to pay for additional police officers needed to assure public safety, reported the San Francisco Chronicle.
New Jersey has been the setting for a number of reality TV shows in recent years, most famously Jersey Shore, but also The Real Housewives of New Jersey and Cake Boss.
Dancer said these shows can attract crowds that may "challenge a community's resources" and said the bill "will permit local officials to ensure taxpayers don't get Snookered or public safety is compromised" when reality TV shows come to town.
The Jersey Shore series has finished now in any case, with the gang gone off to 'GTL' (gym, tan, laundry) and search for hot 'meatballs' (men) and 'guidettes' (women) in pastures new, with Snooki, the namesake of the law, having recently given birth to her first child.
However, if this law passes it will no doubt make it more difficult for other reality TV shows to reach the heights of bad behaviour and drunkenness that were achieved on Jersey Shore.
Which Folklaw knows is good for society, but probably isn't good for the entertainment value of trash TV...