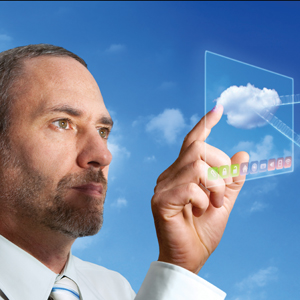 Natasha Munasinghe looks at the importance of business and marketing skills when building your reputation as a sole practitioner.
Natasha Munasinghe looks at the importance of business and marketing skills when building your reputation as a sole practitioner.
One thing that is not taught at law school is business skills – yet they are essential if you are going to run a solo legal practice.
If you are thinking of setting up a solo practice, as well as establishing business strategies and tools, like most business owners you will have to reconcile yourself to the mental stress of unsteady and uneven income, especially in the early years of the practice.
It is also important to note that when building a successful solo practice you may need to spend as much time (if not more) on business development and marketing as on the practice of law. If you are starting out on your own at a younger age, or as yet do not have your own clients or an established name, this is especially so.
Like every other business, cashflow is king. And being able to conserve and plan out your cashflow during the first few years of the practice will bring you some mental rest.
A cashflow statement (which can be created on a simple Excel spreadsheet) will ensure you are aware of your cash position, earnings and outgoings. Similarly, creating separate bank accounts – one for everyday business expenses, one for tax management and another for your business savings – will also help you feel more in control of your finances and ensure that your cashflow position does not catch you by surprise.
There are now cloud-based accounting tools like Xero and Saasu that are simple and very easy to set up – and these will help you track your cashflow and business metrics.
Start lean
In the fast-paced world of technology entrepreneurship, there is a business process coined by Eric Ries called "Lean Canvas" that maps out, very simply, your business plan and model. Lean Canvas is very much like a one-page business plan.
Before you start your practice, it is very important to know exactly how you are going to bring revenue in and what your strategy is.
Among other things, Lean Canvas helps you identify the problem you are solving, your solution to this problem, your target market and your channels for marketing. It helps you to identify your 'fit' in the market. Identifying your unique value proposition and point of difference, as well as detailing your pricing structure for clients, is critical to the success of your practice.
To set yourself up for success, it is imperative to first map out your strategy and Lean Canvas enables you to do this very simply.
Fortunately, these days all you need to get a practice up and running is a laptop and a mobile phone. You can also use services like virtual offices with conference and boardroom facilities, as well as Skype/VOIP telephone numbers, to keep your costs down, especially if it is just you working on your practice. Similarly, if you are looking to share files (instead of printing and posting) you can use free file-sharing websites like Dropbox and Box to save further on costs.
What's in a name?
It is not uncommon in the profession to use your own name as your business name. The disadvantage of this practice is that if you are not yet well known in that field of law this does not help potential and new clients to find you.
When picking a business name and domain name for your website think in terms of a potential client and how they would find you. Think of the area(s) of law you practise in and how you can convey this to a new client. If you are looking at family law then your name should convey that, or at least make it easy for clients to find you from a Google search for family lawyers.
Get good advisors
Two key advisors that make a big difference when you are setting up a solo legal practice (or any business) are a good accountant and a mentor.
A good accountant can be very beneficial to any business, as they can provide guidance as to business structure as well as advising on cost savings – all of which help the bottom line and lay the right foundation for your practice.
Secondly, getting a mentor or connecting with someone who is an experienced solo practitioner helps when you are just setting up for the first time. Even connecting with a mentor who is a successful business person outside the industry would enormously help to fine-tune your business model.
Indeed, having a mentor throughout your business journey is immensely useful as they are a good
sounding board, can expand your networks and could even help you find new clients.
No-cost marketing
Once you have determined your niche market, seek to be known as an expert authority in that space.
Build your personal brand so that you become the go-to person on legal matters in that area of law. Do not try to be everything to everyone and end up turning away work that does not fit into your niche. In the long run, this is a rewarding strategy because you get known for one thing; consistency and constancy are essentials in marketing.
A smart way to market is to build strong strategic alliances. You can build an alliance with bigger law firms or fellow sole traders, who can refer work to you. For example, if you are a lawyer working in the city, perhaps you can provide value and service to regional practitioners as your skill-set and expertise could compliment theirs.
I would suggest going one step further – expanding your referral network beyond the legal profession. For example, building a relationship with an accounting firm that delivers services to your target market.
Their clients are your potential clients. Perhaps you can offer a discounted fee for clients they refer to you or a 15-minute free consultation over the phone for any legal questions they may have. This allows you to build a relationship with them as well as providing the accounting firm with a value add it can sell to its clients.
Depending on your target market, you can also seek to build strategic alliances with other professionals, associations and organisations. Let's say for example that you work with estates and trusts – look for people and organisations that are actively servicing this market and see if you can work together. Can you hold a workshop, event or webinar for this market to help them understand legal matters?
Education is one of the best forms of marketing.
Other no-cost marketing options
Writing articles for online media websites and publications is a great way to be seen as an expert in the field.
Using social media (e.g. LinkedIn Groups) to keep up-to-date on the latest news relevant to your work goes a long way in establishing your credibility.
Having a simple referral system where you ask your clients whether they'd refer you to potential clients will give you a good indication of client satisfaction as well as tapping into their personal networks.
Email marketing through e-newsletters is also highly effective. Ensure that you capture clients' email addresses and have a database and customer relationship management (CRM) system where you can update client details. There are free CRM systems you can use that are cloud based, the simplest being a Google Spreadsheet, as well as tools like Zoho and SugarCRM. These CRMs allow you to send regular e-newsletters to your clients. The life-cycle of a client does not end when you have done their legal work for them. Have an e-newsletter that regularly updates your clients on legal news and nearby events. The goal of email marketing is to keep you at the front of clients' minds so that they can refer you to their network; seek to be remembered.
Online presence
A website on its own does little; it is a given these days.
In addition to having a website, you also want to communicate very quickly to a potential client that lands on your website a sense of trust and credibility. One of the best ways to do this is to educate. It is to give value before you get value.
Simple strategies, like having a few video tutorials explaining legal matters or legal terminology on your website or YouTube, will reap rewards as people will be drawn to this. In general, your clients may not understand legal jargon and it is not uncommon for many to feel intimidated by the legal process.
People who view these tutorials build a connection with you and you are no longer just a nameless person to them. You start building trust and familiarity.
One lawyer I interviewed when researching for this article regularly posts on online forums on specific sites where he can connect to his target market. He posts greetings and provides guidance to help users. He has had a fair bit of success using online platforms; the challenge he noted was to get potential clients to hand over their files after an online interaction, so his strategy was to prompt an in-person meeting to build the relationship further.
Do not expect a goldrush of new clients once you start putting these strategies in place; this just plants seeds, builds your professional profile and creates familiarity with your market.
There is a world of opportunity for solo practitioners to have successful and thriving businesses in this technology era – it just takes a bit of strategic thinking and creativity.

Natasha Munasinghe started out as a lawyer in Sydney. Now she is the managing director of Frank Group, which enables business owners to set up and grow their businesses. She is also a member of the ATO's Cash Economy Advisory Group.