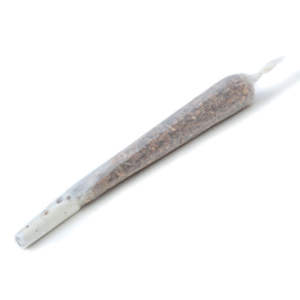 An American lawyer got to see both sides of the justice system in one day after he was arrested for drug possession when a joint fell out of his pocket in court.
The Sault Star reported that Jason Cantrell, a 43-year-old assistant city attorney, was in court on Monday (1 October) when something fell out of his pocket.
Unfortunately for Cantrell, that little something happened to be a joint and he was arrested on the spot.
To make matters worse for Cantrell, not only is he in trouble with the law, he is also facing the wrath of a higher authority: his wife.
In an unfortunate twist of fate, LaToya Cantrell has had to run damage control over her husband's indiscretion as she is a candidate for New Orleans City Council.
"I absolutely do not condone his actions," she said. "He will accept the legal consequences as the judicial process takes its course."
Cantrell has been suspended from his duties as a lawyer and it also looks like he will be sleeping on the couch for a while.
Despite Folklaw's best efforts, we were unable to discover who picked up the joint that lazily fell out of Cantrell's pocket.