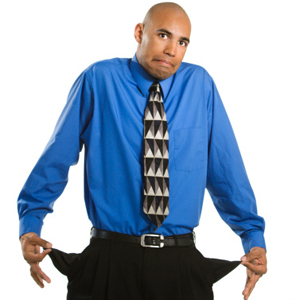 A US law school graduate who is attempting to get perfect strangers to send him money over the internet to help pay off his student loans certainly deserves an A for initiative...
Nick Freilich, 30, attended the prestigious Georgetown Law School but realised that he didn't want to practise law.
He hasn't been bumming around and made about $US40,000 last year (a pretty average US salary) – ironically, primarily by teaching prospective law students how to ace the Law Schools' Admissions Test.
However, Freilich says that if he continues to earn that wage it will take him 10 more years to pay off his $US145,000 in student loans – leaving him living with his parents in their California home until he's 40.
To avoid this fate, Freilich – who describes himself as an artist and says he wants to spend his life writing fiction and making movies and music – set up the Save Nick online campaign in an effort to raise $US75,000.
Freilich is not looking for mere handouts though; in exchange for your hard-earned cash he offers an array of personalised works of art. He will create a personalised ringtone, write you a poem or even create your very own theme song.
He is even willing to sell (a part of) his body – for $US2500 Freilich will get a tattoo of your choosing...
While Folklaw admires anyone with initiative, we can't help thinking that there are plenty of people out there in debt who simply work hard in jobs they don't necessarily like to pay it off – even though they might fancy having a life as an artist too...
Plus, we don't think living with Freilich's parents would be too much of a chore; they make an appearance in his Save Nick video and both of them seem like good sports.