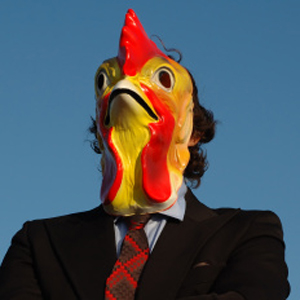 Two bird-brained US law students face felony charges after allegedly beheading an exotic bird in a Las Vegas hotel.
Eric Cuellar and Justin Teixeira, both 24, were arrested in Las Vegas last week after allegedly being caught on security cameras discussing how they would kill the innocent animal and then chasing it into trees in the Wildlife Habitat at the ironically-named Flamingo Hotel, Gawker reported.
The pair, who are law students at the University of California, Berkeley, were then seen by security staff emerging from the trees with the body and severed head of the Helmeted Guinea Fowl.
The fowl duo were arrested and have been charged with two felonies – conspiracy and the wilful, malicious torture or killing of wildlife.
It appears that, in this case, what happens in Vegas certainly doesn't stay in Vegas, with the case making headlines around the world.
If proven, such disturbing actions will no doubt have an effect on the future law careers of Cuellar and Teixeira; Folklaw doesn't think too many people would want these featherheads representing them in court...