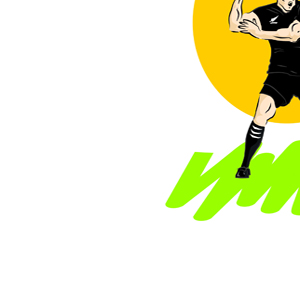 A partner at a leading New Zealand law firm giving evidence in the trial of a former client accused of fraud has told a Court how the client introduced him to Jonah Lomu.
Buddle Findlay partner Graeme Hall gave evidence last week in the trial of  Loizos Michaels, who rather strangely was also known as "Michael Louizou".
Michaels is accused of 31 counts of fraud amounting to close to $3 million.
Hall, normally a hard-nosed litigator, dropped his guard when Michaels first came on the scene five years ago and was suckered in by his claims of being close to Macau casino operators, who he claimed were planning to invest into the money-making palaces (for the owners, but money-losing dens of inequity for punters) in the land of the long white cloud.
According to stuff.co.nz, Hall described his dealings with Michaels as being "curious" and said he was paid in cash for work on behalf of his relatives, which he described as a "novel experience for me".
Folklaw hopes he didn't use the cash to gamble at the casinos Michaels was planning to buy, as that would potentially be a conflict of interest.
However, what piqued Folklaw's interest was when Hall described being called to a rendezvous with Michaels at a restaurant in a posh Auckland suburb because he wanted him to meet someone.
That someone was none other than All Black legend Jonah Lomu.
For rugby fans, of which Folklaw was one before the game became a boring kick-fest and soulless money-making venture for Fox Sports, the great All Blacks winger left a trail of destruction in his wake in the 1990s.
At that time, the All Blacks stuck to the motto that rugby is a team game, so all the other 14 players should work hard to give the ball to Lomu.
One particular 43-6 hammering the Wallabies suffered to a Lomu-inspired All Blacks (after turning their back on the Haka) is still vivid in Folklaw's memory.
Unfortunately for Lomu and rugby, he was lost to the game in his peak after being diagnosed with a serious kidney condition.
The trial continues, with Lomu due to appear as a witness for the Crown.
Folklaw wonders if he was as impressed with meeting Hall as Hall was impressed with meeting him?