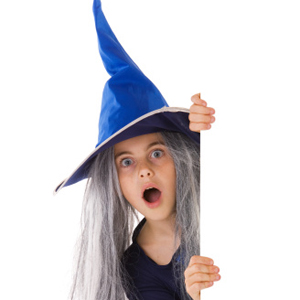 A Canadian lawyer who tried to stop a Harry Potter film being shown anywhere in the land of the Canucks has been disbarred.
Kimberley Townley-Smith could have done with a touch of magic to avoid having her licence revoked by the Law Society of Upper Canada.
The Society found Townley-Smith guilty of making unfounded allegations of corruption and bias against judges and other officials, the Canadian Globe and Mail reported.
Tut tut, doesn't Townley-Smith know that making allegations like that just isn't Quidditch?
The drama started in 2005 when Townley-Smith represented a Canadian folk group called The Wyrd Sisters that were attempting to sue Warner Brothers for C$40 million. The lawsuit alleged that film Harry Potter and the Goblet of Fire showed a fictional rock band that infringed on the group's trademark.
And the group thought that was worth C$40 million? Somehow Folklaw thinks that is somewhat more money that the average Canadian folk group would make in a lifetime...
That case was lost, which triggered years of appeals during which Townley-Smith accused nine judges and more than a dozen lawyers of conspiring against her. She even reported one judge to the police for alleged criminal offences.
In the end Townley-Smith and the group, who parted ways shortly after, were ordered to pay some of Warner Brothers' legal expenses.
Folklaw imagines that Townley-Smith wishes she could wave a magic wand to erase this whole sorry episode from her past, as the Law Society panel also ordered her to pay C$30,000 in costs...