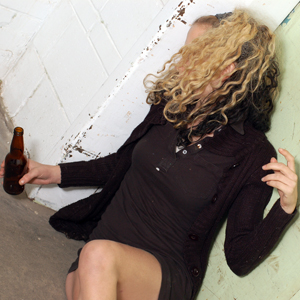 Alcohol has a way of making a really bad idea seem like a stroke of genius.
New York lawyer Maggie Baumer had a big night on the town last Friday (26 October). After one too many tequila shots she headed home, only to find she had locked herself out of her Manhattan apartment.
Rather than just pass out or call a locksmith, Baumer devised a complicated plan to break into her own flat – and nearly lost an arm for her drunken stupidity.
Baumer's mission: get into her apartment via the building's garden, which is accessible through the cellar. MacGyver makes it seem oh-so-plausible that you can escape a prison cell with little more than a matchstick and some dental floss, so sliding down the building's garbage chute to the cellar should be failsafe in comparison, right?
What unfolded next makes Folklaw squirm.
Baumer dove head first into the chute, which triggered the garbage compactor. According to the New York Post, a piston crushed her arm, cutting almost all the way through. A Fire Department of New York source said: "It was barely hanging on."
The article reported that at least 17 firefighters responded to the grisly scene, shutting off the power and giving her morphine to cope with the pain.
But every cloud has a silver lining – if you are going to sever your arm, Folklaw would rather be in a drunken haze than stone-cold sober.