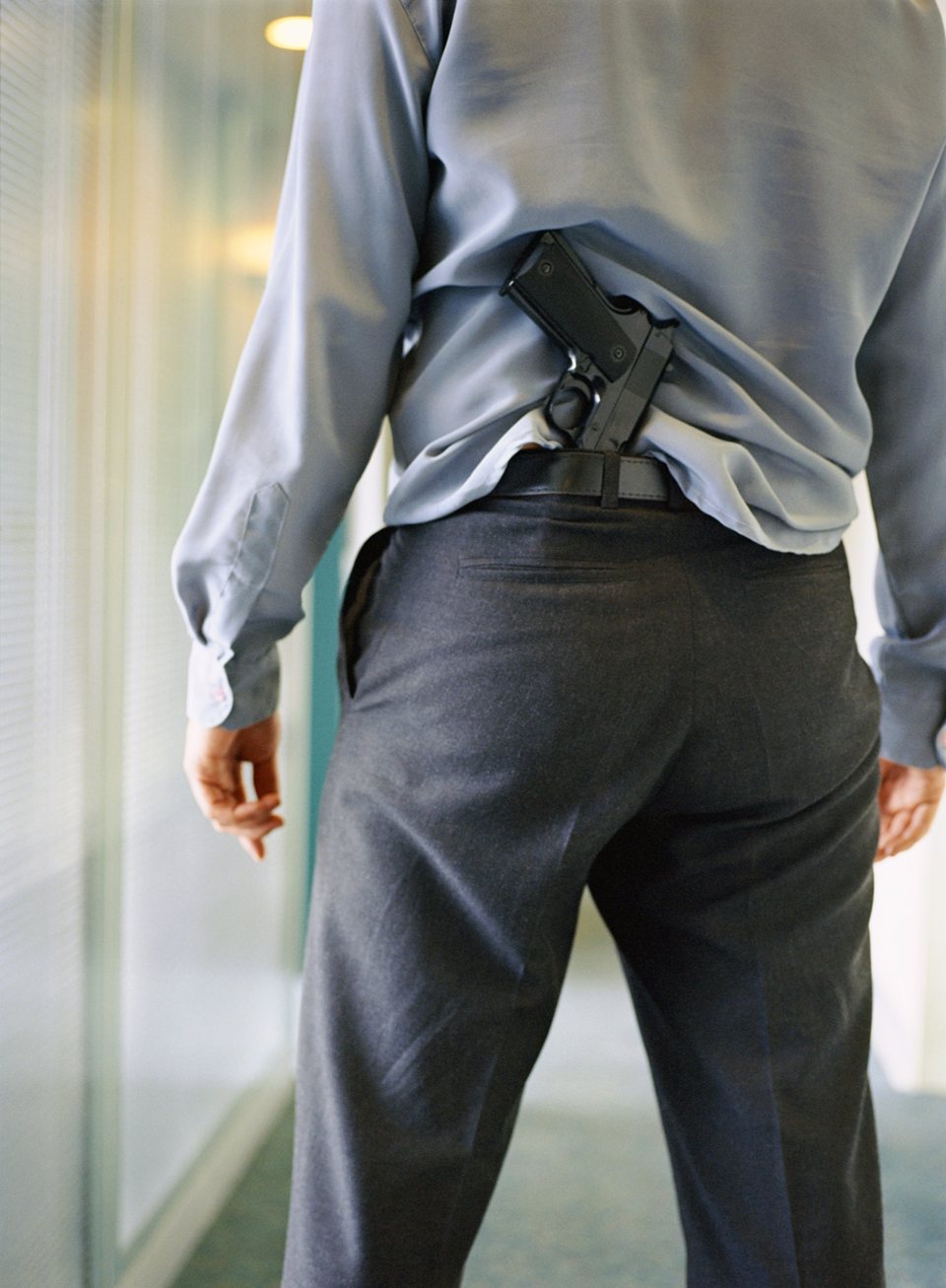 A lawyer to rap stars Eminem and 50 cent appears to have taken the 'gangsta' lifestyle a step too far and has been arrested on weapons charges.
One of Folklaw's favourite mags, Rolling Stone, reports that New York celebrity lawyer Randall Cutler has been arrested on felony weapons charges.
The Stone reported that police found a small arsenal of weapons, including an AK-47, an automatic handgun, a sawn-off shotgun, tactical vests and a laser scope, in the lawyer's New York home.
Folklaw applauds lawyers trying to ape the behaviour of clients to be more in tune with their concerns. We can only theorise that he was aiming to be able to provide sound commercial advice to 50 Cent, who warbles on the number Gunz Come Out: "The semi auto spray, run if you get away. I'll find your whereabouts and clap at you another day."
Hmmm. Apparently, the area of Bronxville where Cutler was arrested does not justify being armed like Robert De Niro from Taxi Driver, one of Folkaw's favourite New York films.
"We have kids, and were under the impression that we were living in a safe neighborhood, so I'm not sure how to react to this," a neighbour told the Tarrytown Daily Voice. "What if he's released and is back living on our block. What would happen, can we even allow that? I'm just scared to know that we were living next to someone who owned so many guns, with around 500 rounds of ammunition."
Folklaw would be concerned too.
Cutler, whose home was searched by police in connection with a domestic dispute, is due in court on 21 November.
Folkaw reckons the armed-up lawyer should have stuck to representing clients from the New York jazz scene. You can't get in too much trouble acting for mellow cats with berets.