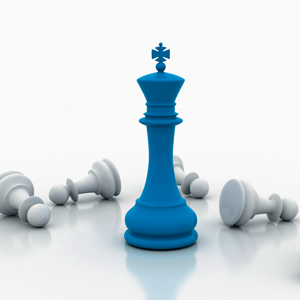 Spotting those who are potential future leaders when hiring, and developing their talent throughout their career, is essential to ensure the long-term success of your business or firm, writes Dee Fitzgerald.
The legal profession is facing a time of unprecedented change, globalisation and modernisation; enough to task the most seasoned of business leaders. This has necessitated a fundamental shift in how successful leadership is defined and viewed within the legal world. Gone are the days of simply working long and hard to achieve the elusive leadership status. The pathway is no longer clear or straight and many aspiring leaders are unsure what direction to follow or what it will take to reach their destination. 
Looking to the future
A strategic approach to talent and leadership is inextricably linked to the business strategy, delivers a tangible return and mitigates business risk. In order to develop a cohesive talent strategy that is closely aligned with business goals, it is imperative to look ahead to where the business is going. 
The starting point is to identify the business' future scenarios; in which market(s) and customer segments will it compete? How will the strategy change to deal with emerging trends and development in the market (e.g. globalisation)? These possible future scenarios provide a clear indication of the leadership capabilities that will be critical to performing successfully in the future and enable the business to start defining what good leadership will look like. 
In a sector facing increasing complexity and rapid change, it is obvious the leaders of tomorrow will require a very different set of capabilities from the leaders of today. Some clear leadership differentiators are emerging. Success will most likely come to those who show greater adaptability and a willingness to develop new skill-sets, especially in terms of client-facing skills and the ability to manage change, as well as the commercial and business acumen needed to demonstrate real value for customers. Furthermore, consolidation of some Australian firms with overseas firms will require a more global mindset and cultural sensitivity. 
In securing a pipeline of leadership talent for the future, it's not sufficient to focus solely on the top 50 or top 100 as many companies do. A truly strategic focus on leadership defines talent in broader terms than the current senior leadership, and develops plans for the long term, identifying the employees with the capabilities that are needed as the business' future direction evolves. A flawed assumption made by many organisations is to assume that today's high performers are those most likely to deliver in the future business context. However, the research indicates that decisions based on success in one role do not always predict success in the next (McCall 1998). 
Current performance, technical ability, and intelligence are less likely to predict potential than emotional intelligence (the ability to manage emotions and conduct relationships at a sophisticated level), strategic capacity (the ability to think in a joined-up way and look beyond the horizon) and the flexibility to learn and adapt mentally and emotionally to new situations.
Looking in and reaching out
A key question when building a talent strategy is whether to develop leaders from within or to recruit externally. The majority of organisations prefer to grow their own talent, but most would agree that, in reality, it's a combination of both strategies. 
When hiring new talent, there tends to be a strong focus on current performance as a predictor of future success, but little or no assessment of long-term potential. Hiring managers tend to concentrate on filling a vacancy or replacing a key role but few think of hiring for the long term. Simply put, 'hiring for now' dries up the leadership pipeline and is a major cause of succession risks and blockages, which in turn disengages talent. As one of the major processes in an integrated talent management strategy, recruitment and selection methodologies that assess future potential as well as current capabilities are likely to yield most return for the organisation. 
Most organisations identify their future leaders via succession planning, often creating a matrix that maps the performance and potential of employees. While performance data is readily available from the appraisal process, the data on potential is sketchy at best and highly subjective at worst. Failure to validate the succession plan with some form of objective assessment brings into question the veracity and reliability of the data. 
Furthermore, the emphasis is on the size of the gap between the current role and future positions and the capabilities needed to close the gap, but few assess the ability to actually close the gap. Whereas, for some people, the gap might be small but the likelihood of closing it slim, for others, a larger gap may be closed very quickly with targeted and accelerated development. 
Expert leaders
Having identified potential to take on leadership roles in the future, what development programs are best suited for talented employees? The majority of leadership development programs tend to focus on developing generic leadership skills and fail to connect the development with the business drivers and context at either the program or the individual level. 
One of the key challenges facing the legal profession is how to address the transition from a successful specialist to becoming a well-rounded business leader. This requires an approach focused much more on mindset and motivation. Unless an individual is prepared to relinquish their identity as an expert and start to see themselves as a leader who is required to achieve through others rather than exclusively through their own efforts they are unlikely to successfully make the transition from expert to leader. 
The high price of promoting technical experts into unsuitable leadership roles will include lack of engagement (both the leader and the team), low retention (particularly of talent) and reduced levels of productivity. 
Clarifying the right career path (expert or leader) is the starting point and giving people the right experiences early on in their career to make the right choice, while also understanding that the chosen pathway is not 'set in stone'. Few organisations incorporate conversations that uncover people's future aspirations, broader professional and personal goals and personal vision.
This approach to leadership development requires a clear and honest appraisal of strengths and development and a high level of support. The individual has to go through a process of reframing how they think and behave to shift the mindset. This might involve letting go of previously successful approaches that are no longer appropriate in the leadership context. 
Take delegation for example; an individual might feel that it's easier to do it themselves as they want to make sure it's right. Reframing delegation involves recognising its value to the leader in getting the best from people and freeing up more time to think ahead and contribute more broadly to the business. Successful transitioners empower the team to apply their skills, knowledge and experience to solving problems and work in an autonomous and self-directed way.
Mentors are highly valued by talented employees, especially those who are strong role models for future leadership. Leadership coaching can also play a major role in accelerating the transition as a challenging and targeted intervention that creates a breakthrough in performance and prepares the individual for future challenges, and based on empirically supported approaches that create sustainable behaviour change. Identifying blockers to success (that stem from insecurities, anxieties, doubts) or career derailers (aspects of personality that can damage relationships) during coaching and developing enhanced self-awareness and alternative ways of behaving enables talented individuals to quickly unlock their potential.
Say yes to engagement 
A ready supply of talented individuals with ambition and desire to grow their careers is not enough, unfortunately, to secure a robust leadership pipeline. Engagement with the business is essential. Without that commitment to the organisation, the probability of success at the next level is greatly reduced. A study by the Corporate Leadership Council in 2006 highlighted that 'unengaged talent' only have a 13 per cent chance of success, considerably reducing the return on investment of programs focused on identifying and developing talent. 
Disengaged talent move on quickly and often a competitor reaps the benefit of the investment in development. Creating and maintaining a strong emotional connection with the business is equally important, if not more important, than good process and methodology to retain future business leaders. 
Managing people's expectations with regard to being seen as 'talent' is essential. Increasingly, employees are demanding a clear and consistent understanding of what they have to do to get ahead in their careers and expect complete transparency in the process. Elitism can be seen as a potential problem with designating people as 'future leaders' or 'talent' but can be managed through effective communications and tailoring development to suit the needs of different groups. 
Not everyone wishes to be regarded as future leadership talent. Being open about people's aspirations and valuing their contribution is important. And of utmost importance is gaining the senior partners' commitment to and appreciation of talent as a business issue. Creating a strong business case for focusing on talent is essential to engaging their commitment as their involvement will either make or break the success of the talent strategy. 
Dee Fitzgerald, a senior consultant & leadership/talent manager at Lee Hecht Harrison, is a business psychologist with more than 20 years' experience.