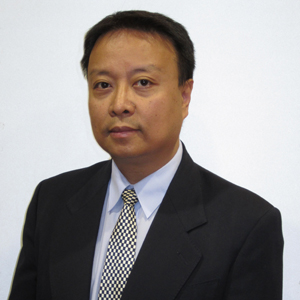 Australian law firms have a long way to go if they wish to succeed in China, writes Weidong Tian.
Australian law firms have a long way to go if they wish to succeed in China, writes Weidong Tian.
Over the last few months, I have been privileged to meet the partners of western law firms seeking to succeed in China, or with Chinese clients.
These partners I regard as part of a 'first wave' of law firm owners who are trying to find ways to better understand, as well as profit, from this massive but enigmatic market. In particular, it has been an honour to meet Australian lawyers, especially as the Australian Government starts a drive to better engage with China and Asia.
While I admire and respect the courage of these partners, I must admit that I haven't been very impressed. While some firms are more sophisticated than others, almost all are committing errors in their strategic approach. What I find confusing is the reliance on untested assumptions about China and the Chinese, the lack of real curiosity about how to enhance their offering, as well as what I can best describe as mistrust, and at worst xenophobia, about my homeland.
Take the assumptions being made. One that exists in all firms is 'because we employ Chinese lawyers in Australia, we understand China and we will succeed in China'. Let me make this clear – employing locally-educated PRC lawyers in Australia will not result in business success in China. Also, it is very difficult for them to provide constructive advice about where you might be making errors in your China strategy. In Chinese we have a saying: "He who is not in charge of governing does not interfere in its business".
Another similar assumption was 'because we have offices in Hong Kong and on the mainland, we understand China'. This is mere window dressing as far as we Chinese are concerned. A mere physical presence does not bring us closer to Australian law firms. As a result, these firms are strangers to us, which we will exploit in hard negotiations by driving down the price.
The branding and projection of the right 'face' into China by law firms is particularly weak.
The research is clear – not one western law firm enjoys any effective brand awareness among Chinese corporates. Having the right cultural brand strength is a complex issue, but at a basic level I can't think of one law firm that has a truly Chinese website.
Culture clash
The mistakes being made are, in some cases, disturbing. When we conduct cultural brand audits, most firms struggle to score even 50 per cent. There are still a considerable number of partners who have a very limited understanding of Chinese business culture, even though this is the key to relationships and success.
I mentioned before the strategic weaknesses of some firms. The simple fact is that there is a clear template for success for businesses that succeed in China. It is a complex issue, but the overall focus must be on making the service tangible and local to Chinese clients.
Happily, there are examples of western businesses that have succeeded in China. However, none of the law firms appear to be following the paths that have been set. What worries me is the lack of interest in learning from the experiences of others.
A DIY approach seems to be the norm. As a result, the strategies range from ones that are simply strange to those that are sophisticated but are not robust or resilient, therefore vulnerable to falling apart easily.
Perhaps these challenges can be partly explained by the very short-term approach that seems to dominate law firms' strategic and financial management planning. This will never work in China.
It also seems to me that law firms find it very difficult to ask for advice, preferring to try and work things out on their own. This denial is difficult to understand. Once again, being determined and confident is to be applauded, but when arrogance starts to damage your business you have a major problem.
The Great Tiger can be tamed, but only for those who take risks and stop assuming things they don't have any idea about. As we Chinese say: "How do you catch the tiger cub without entering the tiger's lair?"
Weidong Tian is a director of 6Dimensions, a consultancy advising Australian businesses seeking to succeed in China.