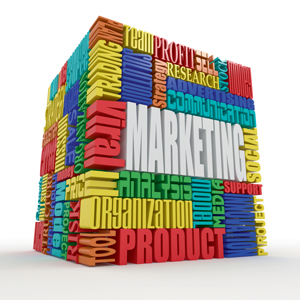 With the internet and social media now offering so many ways to connect with potential clients, what is the best way to promote your business and expertise online? Debra Taylor reports.
With the internet and social media now offering so many ways to connect with potential clients, what is the best way to promote your business and expertise online? Debra Taylor reports.
Are you all tweeted out and sick of linking up? Are you on the verge of digital buzzword overload, and would you prefer simplification to Google-plussification? 
If you would, then here are two buzzwords to rule them all: content marketing.
The good news is that your law firm is probably ahead of many other businesses and brands, because law firms have always produced content; all that needs to change is what shape that content takes in the many different channels now available.
First of all, why content marketing? The answer is simple: because content is not only king, but also the currency that social media, your website and your app deals in. The more valuable the currency, the more it will be exchanged, traded and trusted.
People connect with content — whether it is delivered through TV, radio, magazines, a Facebook post or a tweet.
Content builds relationships, increases engagement and can create clients who need your expertise, helping to drive revenue.
Seventy per cent of people prefer to know a brand by reading articles on its website and 60 per cent are more comfortable if they have engaged with content from a business. 
How do we find those brands and businesses? More than 90 per cent of us start with Google, which has a search engine that looks for and ranks content.
Let's recap:
• Content can bring clients to you via search
• It builds relationships and trust even before you've had the first phone enquiry or face-to-face meeting
• It helps to identify your firm or you as an expert in a particular field 
Better still, you can measure how effective your content is through click throughs in newsletters, page views on your site, and posts and shares in your social media channels. 
So what is standing in the way of you creating a content-marketing strategy that plays to your firms' strengths and utilises the huge amount of content generated by experts i.e. the lawyers (or lawyer, content marketing is just as effective for single operators as it is for large law firms; the key is the quality of content, not the volume).
A massive barrier to law firms is often that they have too much content, and it is generated with an internal focus that demands legalese and professional jargon. However, the same content is also relevant to clients who want to know that your firm is informed and a thought leader.
While that type of content is the intellectual property and knowledge base for any law firm, there is no reason why it cannot also be re-purposed and used in a content strategy that leverages the mass of expertise in the business.
As with any strategy, a content strategy first of all requires an objective. Too often businesses and marketing departments start creating content that is not targeted and is simply content for content's sake.
Let's imagine the objective is to increase the number of personal injury clients coming to your firm's website:
STEP 1: Know why
Any strategy that doesn't have an ultimate goal will quickly lose direction and fall off everyone's radar. Content is measurable; so measure it. Establish the length of the campaign, benchmarks, milestones and successes/failures. If your plan isn't working be prepared to review it, try different content and deliver through different channels. 
Tip: Decide if you are measuring brand awareness (website views), increasing your client base (client leads) or building a social media community (shares and likes).
STEP 2: Ask who and what
You've identified the 'who' as people who have suffered an injury and who may or may not be entitled to some legal compensation. The 'what' is asking yourself what information do they need to feel more informed about their possible rights and their chances of success?
Examples: An infographic based on statistics of successful personal injury cases, a case study on an individual who won compensation through your firm, an e-book guide to the stages and process they will go through in pursuing their case.
STEP 3: Find out where
It is important you know where your target audience 'hang out' online. If you don't know how they consume information, you can't deliver it to them via the correct channel. 
Tip: Research online forums, social media pages and other websites. Understand if they are high users of iPads, if they prefer mobile to desktop — don't be surprised to learn they may also like print products.
STEP 4: How will you produce the content?
You have subject matter experts, and a wealth of examples of how personal injury cases have been handled. The problem is, those experts, i.e. your lawyers, are driven by billable hours and not by producing content that is accessible to your target audience.
Solution: Interview lawyers about cases and the process of conducting a personal injury suit. If you aren't comfortable doing this, freelance the task out to a journalist who is used to producing audience-specific content.
STEP 5: Create a content plan
Use a content calendar to plan a content roadmap of what will be produced, who by, deadline and the channel it will be delivered in. 
By following these steps you can drive content creation, online audience engagement and, hopefully, use the many different channels at your disposable to bring new clients to your firm.
Debra Taylor is a content strategist, marketer and journalist with over 22 years experience. For more information on content marketing go to www.thewordcouncil.com