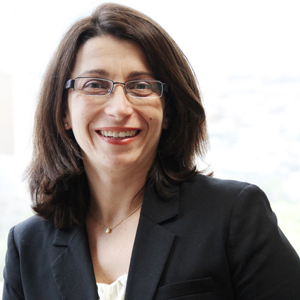 Is true work-life balance for women with children really achievable, even with flexible work practices? Patricia Monemvasitis investigates.
Is true work-life balance for women with children really achievable, even with flexible work practices? Patricia Monemvasitis investigates.
The dictionary defines balance as "a state of equilibrium or equipoise; equal distribution of weight". 
However, the reality for many women today is that, far from having an equal distribution of work and family life, most working mothers find themselves acting as the CEO of 'Mum Corp', a small, self-run corporation dedicated to making their working lives fit around their family's ever-changing timetable. 
As a female partner in a law firm said: "I am constantly working on my daughter's movements, each hour of the day needs to be arranged meticulously and well in advance to secure the necessary care.  The lead up to school holidays is an advanced logistical exercise in itself where you need to tee up play dates and activities with friends' mothers, often to find that plans fall through because a child is unwell." 
This can hardly be described as a "state of equilibrium, or equipoise". Where did the idea that work and life can truly be in perfect balance even come from?
Vania Parakali, in The History of Work/Life Balance: It's Not As New As You Think, offers some insight:  "During the '60s and '70s, female workers started to express their need for assistance in balancing personal and work responsibilities… in the '80s, a number of corporations began to implement life-enhancing policies such as maternity leave, flexible scheduling, telecommuting and employee assistance. And although these family programs started out as women-oriented, they eventually shifted to accommodate both men and women's needs. This is also when the official term 'work/life balance' was coined - to describe the need to protect family life in a career-driven culture."
Paying the price
Flexible work practices are meant to improve the attraction and retention of employees and can include: flexible working hours, flexible leave options, working from home, working remotely, job sharing or phased retirement. A key feature of work-life balance for women is the ability to spend less time in the office.
Yet many women who work part-time complain that while they are present in the office they need to work doubly hard to keep up. Most women take their professional advancement seriously, having usually worked hard to carve out satisfying careers prior to motherhood. A common fear for working mothers is that striving to have it all can lead to underachievement in both spheres.  Quentin Bryce, Australia's first female Governor General, once famously summed up this situation when she said: "Yes, you can have it all, but not all at the same time." 
For most women, working part-time comes at a cost: reduced salaries, careers stalling, working extra hours to appear more 'present', as well as the risk of being overlooked for major projects. Despite these costs, most women enter into working motherhood having some understanding of these sacrifices. Yet there seems to be a gap between an appreciation of the costs and women's expectations of themselves, and in some cases employer's expectations. Not to mention the demands of 24-hours-a-day access to work email via smartphones and tablets.
Many professional women who started their families after the age of 35 find they now have to cope with what, realistically, were originally meant to be the tasks of much younger women.  Most do it gladly, but will speak of how they collapse into bed exhausted most evenings having had very little time for themselves. A working mother interviewed for this article spoke of working outside the office environment into the early hours of the morning to meet deadlines, so that she was free in the afternoons to collect her children from school, or to store up a little time for emergencies such as when the babysitter might be unavailable.
Working mothers rely on good support networks at work and at home to help them manage.
One lawyer who juggles work and family life observed: "In my experience, the nature of the work you do is critical. Independent, project-specific work and effective use of technology lends itself to maintaining a successful flexible-working arrangement.  A pro-active assistant is also essential."
 Another female lawyer commented: "I have found my daughter's friends' mothers particularly helpful, and always try to return favours as it is not long before you are asking for help again."
Women worry what the impact the constant juggling between work demands and family life will have on their children. However, Dr Michael Carr Gregg, a child psychologist, thinks they shouldn't worry so much. He writes about resilience and how children can gather strength from experiencing life's ups and downs: "We learn through experience ... both good and bad. It is through failure we learn how to cope."  So perhaps women should not be so hard on themselves after all. 
Battling on
Even with supportive networks and flexible hours of work, most women still say they feel like they are fighting a losing battle. Having flexibility makes things do-able but it's no silver bullet.  Women who are working and raising a family will experience periods of chaos from time to time, and it seems clear that men and women need to keep working together in order to make sure that a work-life balance that is a "state of equilibrium, and equipoise" can be achieved by all.
Patricia Monemvasitis is a partner at Carroll & O'Dea Lawyers and is the head of the firm's intellectual property group. She will be facilitating a discussion on achieving work and family success at the Women Legal 2013 Conference in Sydney on 31 January.