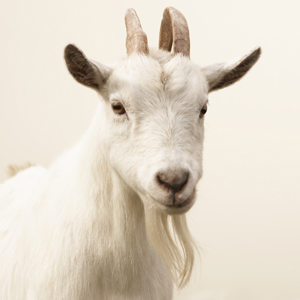 Police bit off more than they could chew when they arrested a goat for munching on a city flower bed.
Gary the goat, who was accused of eating flowers outside the Museum of Contemporary Art in Sydney last year, has beaten the rap. The goat's lawyer and neighbour Paul McGirr, a partner at McGirr James Hall & Associates, chewed up the prosecution at the Downing Centre Local Court last Wednesday (23 January) to secure a 'not guilty' verdict.
McGirr told Lawyers Weekly that it didn't take long to discover the charges against Gary wouldn't stick in court.
"[The prosecution's] case was very weak," he said.
Here's how Gary got away with it...
Under the Sydney Harbour Foreshore Authority Act 1998, an officer may serve a penalty notice on a 'person' if it appears that 'person' has committed an offence. McGirr told the court that police issued the wrong infringement notice because a goat is not a person and therefore cannot violate the legislation.
The prosecution also tried to accuse Gary's owner, James Dezarnaulds, of putting the goat up to the act by bringing him to the garden with the intention of vandalising vegetation. But Magistrate Carolyn Barkell ruled that there was no evidence to support the allegations against Dezarnaulds, or Gary for that matter.
McGirr said the whole affair was "comical", a fitting description given that Dezarnaulds is a comedian.
"The absurdity of it was how the prosecution tried to prove it knew what was in the mind of the owner – but also what was in mind of Gary the goat," laughed McGirr.
"When it was established that Gary was a goat and not a person it surprised me that the prosecution let [the case] continue ... it should have been nipped in the bud long before.
"The whole thing was a gross waste of taxpayer money."
Folklaw was keen to hear Gary's side of the story but he chose not to comment on the decision.