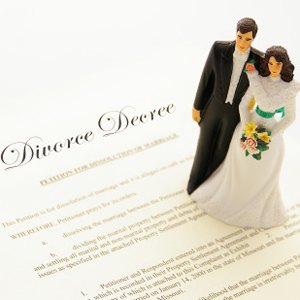 Ah Valentine's Day, a time of romance, love and, eh, free divorces...
A lawyer in the US has decided to take advantage of the most romantic time of the year by offering a free divorce to those who have lost the romance in their relationship.
Folklaw knows we are living in a cynical world but a free divorce for Valentine's? Talk about killing romance...
Michigan attorney Walter Bentley said he will give a free divorce to the person who gives the "most compelling and convincing story" as to why they should be given a free ride to splitsville.
The competition isn't without conditions, though, as the divorce must be uncontested, with minimal to no child custody issues and entrants must be from the Michigan area.
The Daily Mail reported that, according to Bentley, nearly 500 people had applied for the competition and the lawyer said he had received 90 per cent positive feedback from clients and fellow attorneys.
Bentley said he was inspired to run the competition when a student at a night class he teaches invited him to a party celebrating the end of her marriage.
Promoting the competition on his Facebook page he said: "Some Valentine's gifts last longer than chocolate."
Personally, Folklaw would prefer the chocolate and to keep their dreams of romance alive...
The competition is now closed, with the 'lucky' winner to be announced when 14 February rolls around in the US.