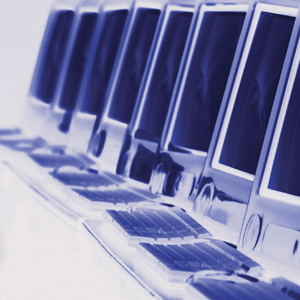 A Canadian judge has recommended police stations get Wi-Fi so people being held there can use the net to search for a lawyer.
The Verge reported that Judge H.A. Lamoureux of the Provincial Court of Alberta made the recommendation when presiding over the case of a 19-year-old arrested for drunk driving.
According to The Verge, the young man was unsuccessful when he tried to call an attorney, and thinking he was only allowed one call like in Hollywood movies (there goes Folklaw's perception of Canucks being smarter than their North American cousins) gave up.
Rather than lecture the teen on the dangers of watching too much TV and proselytizing on the value of persistence, the judge with the great name decided to demonstrate to the court that he is one hip and connected dispenser of justice.
"We are at an unprecedented time in human history," is what he is reported to have written in his ruling, going onto state that "the vast majority of individuals born after the year 1980 first look to the virtual world for information".
The judge went on to say that every police station should have computers and internet access for such situations.
Canada is a big country, judge!
Such a connected police force would certainly be a true national broadband network.
However, despite the judge's enthusiasm for using Keynesian economic principles (Folklaw's favourite economist) to advocate for a nationwide technical infrastructure program that would rival Roosevelt's New Deal program of the 1930s, Folklaw has its reservations.
Who would police the crims (and cops for that matter) to make sure they are not using the net for other purposes?And would less cops be out on the street, as they have to devote resources to monitor crims and computers, meaning that crime would flourish on Canadian streets?
The judge also failed to outline if the connected police station would also have a chill-out room for 'visitors' to take a break from surfing.