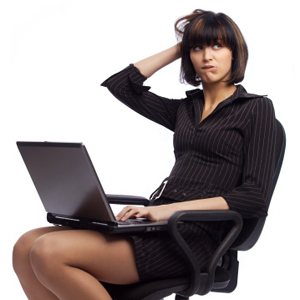 Representing a celebrity is not always the best move for a lawyer's career...
Disaster-prone actress Lindsay Lohan last week (21 February) lost a lawsuit against a fellow celeb, rapper Pitbull.
Lohan said the use of her name in the lyrics of Pitbull's 2011 hit Everything was a violation of her publicity and publicity rights and caused her emotional distress.
She is mentioned in the line: "So, I'm toptoein', to keep flowin', I got it locked up, like Lindsay Lohan."  (Deep)
US District Judge Denis Hurley dismissed the lawsuit, ruling the song a protected work of art, according to The Hollywood Reporter.
While he refused Pitbull's lawyers' attempts to have Lohan sanctioned for bringing a frivolous lawsuit, he did sanction her lawyer for plagiarism.
The plaintiff's court briefs were apparently plagiarised from newspapers, law firms and other education websites.
The Hollywood Reporter said Lohan's lawyer in the case, Stephanie Ovadia, didn't dispute the accusations of plagiarism, but she did attempt to pass blame on to an of counsel of her firm.
She also tried to convince the judge that an early draft had inadvertently been submitted to the court and that an amended court brief had been attempted to have been substituted.
But Judge Hurley said that didn't "cure" the plagiarism and Ovadia was sanctioned $US750 for "an affront to the court," according to The Hollywood Reporter.
So next time you complain about your clients being dull, just be glad they're not as 'exciting' as Lindsay Lohan...