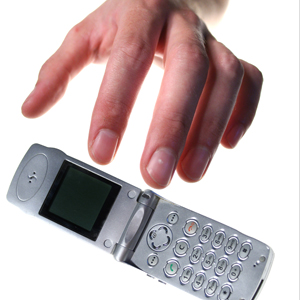 High-profile Sydney lawyer Chris Murphy found himself a victim of crime last month, a change from his regular role of defending the downtrodden...
The colourful lawyer's phone was apparently stolen from his table when he had his back turned while breakfasting at a cafe in Darlinghurst, Sydney, the Newcastle Herald reported.
Murphy immediately took to Twitter in an attempt to get the phone back, tweeting CCTV footage of the woman who allegedly picked up the iPhone from his table.
He tweeted Twitter pals Channel Nine's Tracy Grimshaw and television personality Charlotte Dawson informing them of the unfortunate incident.
He also urged his followers to help justice be served by viewing the CCTV and attempting to identify the alleged thief.
He also tweeted that: "It's only a phone but sentimental value. Messages on it from 2ppl who have since died. Now they're completely gone."
Murphy said he had only turned his back for a moment or two to speak to a friend at another table and when he came back the phone was gone.
It's a rough world we live in when you can't turn your back for a moment without being robbed and Folklaw sincerely hopes Murphy had his phone returned.
In Folklaw's opinion fancy phones are like children: if you take your eyes off them for a minute you shouldn't expect them to be in the same place when you look back...