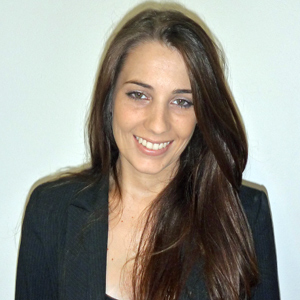 Adapting your methods to suit the needs of the client is vital in assisting homeless persons, writes Karen Spencer.
Many lawyers who are involved in pro bono work will be aware of the challenges involved in assisting homeless clients. These difficulties can range from obtaining documentation to simply contacting your client.
Throughout my involvement with the Homeless Persons' Legal Service I have found that working with homeless clients requires a willingness to engage with support services, an ability to 'think outside the box' and an understanding of the challenges faced by disadvantaged persons.
One of the focus areas of this article will be on fine debt, which is one of the primary issues for which homeless persons seek legal assistance.
I will not deal in depth with each of the fines options offered by the State Debt Recovery Office (SDRO) in New South Wales, but will note some issues based on my own experiences.
In the case of applying to pay by instalments, your client is able to specify the amount that he or she feels able to pay fortnightly. Although the minimum instalment amount will vary according to your client's circumstances, payments can be as little as $20 per fortnight.
hese payments can also be deducted directly from your client's Centrelink benefit, which is an advantage for clients who may have difficulty remembering to pay in regular instalments.
It is important that you inform your client that any new enforcement orders they receive will need to be added to their time to pay plan, as this is not done automatically. This can be done simply by contacting the SDRO.
An alternative option is a Work and Development Order (WDO). WDOs provide a positive way for clients to deal with their fine debt, and many are keen to do so in this manner. Eligible persons are able to apply for a WDO so that they may undertake unpaid work or undergo specified treatment programs in order to reduce or eliminate their debt.
If you are applying for a WDO on the grounds of homelessness, remember to confirm that your client's domestic situation has not changed, as your client may not realise the need to inform you if they secure accommodation. A change in their circumstances may necessitate altering the grounds of your WDO application.
Community work under a WDO must be conducted with an approved organisation.
If your firm is affiliated with a homeless shelter (or similar) that is not accredited, consider approaching the organisation and asking whether they would be willing to become accredited for WDOs.
his has a twofold benefit: allowing your client to undergo community work in a familiar location and adding value to the organisation through the work they undertake.
Obtaining supporting documentation to assist your client with their fines can often be problematic. While some clients have no difficulty providing documents, some will be unable due to factors ranging from mental illness to the strain of being homeless.
Remembering to provide the documents (and what needs to be provided), and the requirement to physically obtain it can be overwhelming and even impossible for many in the homeless community.
Although it may be tempting to keep these files on hold while you wait for your client to bring these documents in, there are ways you can provide a quicker outcome and also reduce stress for your client.
At the outset it is easiest if you obtain an authority from your client so that you can gather documentation on their behalf if necessary.
During the first interview you should also collect as much documentation as possible in order to avoid potential problems in the future. This includes assisting your client to fill out any necessary forms. If you are operating at a legal clinic it is useful to keep spare copies of commonly used forms on hand.
If you do not have the forms with you and it is possible to have them faxed or emailed to the clinic on the spot, then do so. Even obtaining a signature can be difficult if your client cannot be contacted later on.
If your client is difficult to contact, working collaboratively with their support worker in order to obtain the necessary documents can provide a quicker resolution.
Many homeless persons will have a support worker and will be happy to allow you to liaise with them. Support workers will generally be in regular contact with your client and can remind clients what documents they need to provide and assist them in the process of gathering them.
A support worker can also help your client to fill out the relevant forms if you were unable to do this at first instance or if your client is subsequently unable to meet with you.
Regular contact with your client (as much as is possible) is important to ensure that your client is aware that you are actively working to resolve their issues.
Remember, even a week of waiting is a very long time when you are homeless.
Many clients, however, are extremely difficult to contact and this is often a major impediment to resolving issues.
If you cannot contact your client by phone, bear in mind that many homeless persons do not have credit on their mobile phones and will not be able to check their voicemail. Asking their support worker to pass on a message is a good option to take.
Your client's support worker may also be able to update you on your client's circumstances and whereabouts.
For example, after being repeatedly unable to contact one of my clients I phoned his support worker and was informed that he was having difficulty coping and did not feel able to deal with his fines issues currently but would like to do so in the future.
I was able to note this on his file, which prevented it from being closed due to lack of contact. Alternatively, if your client frequents a homeless shelter or other support service, calling and asking whether your client is around (and leaving a message if possible) is often an effective way of getting in touch.
I believe that an understanding of the issues faced by disadvantaged groups, adaptability and an ability to collaborate with support services are vital for lawyers in assisting homeless persons.
I have found these skills applicable not only to fine debt, but across the range of legal issues I have encountered whilst working with homeless and disadvantaged clients.
Karen Spencer counted the Homeless Person's Legal Service as a client when she was a solicitor with Norton Rose. She recently resigned to pursue pro bono work