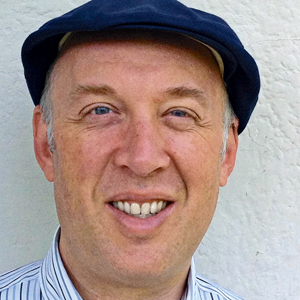 Establishing a coherent brand for your firm is essential if you want to attract and retain clients in the current market, writes David Neiger.
Establishing a coherent brand for your firm is essential if you want to attract and retain clients in the current market, writes David Neiger.
One of the challenges facing a law firm is how best to manage the firm brand and values while simultaneously allowing partners and star lawyers to promote their own achievements. In an ideal world, the values of the firm and partners would be in perfect alignment, but in practice, this is not always the case.
Historically, firm brands were static and represented nebulous values such as tradition, expertise and size. Work was obtained through the reputation of the firm and relationships maintained with clients. Branding was limited to the firm name and the list of partners and senior lawyers on correspondence and the firm brochure. 
While the firm could rely on its established reputation and number of partners, the name of the firm was sufficient and there was little need to develop innovative or distinctive branding.
Times have changed. In this current competitive environment, reputation and name alone will not suffice. It is imperative that all firms develop both a firm brand as well as foster the brands of its partners and staff. 
The reason for this becomes quite obvious when you look at the legal market from a typical client perspective. Apart from situations where the client and firm (or its partners) have a long-standing relationship or agreement, clients generally cannot differentiate between firms. From their perspective, most of the large to medium-sized firms are equally good with sufficient numbers of suitably qualified lawyers producing high quality legal work.
Unless the firm has a reputation for specialisation in a specific field or geographical connections, they all look the same. If a client believes that they will obtain similar work from any number of firms, they can view these legal services as a commodity where differentiation comes down to factors such as price, turnaround time or accessibility. 
This is particularly relevant as client's budgets are being squeezed and managers need to account for their decisions to engage lawyers. In some respects, legal services are considered to be luxury items, particularly when many traditional legal services are offered by other organisations at considerably reduced costs.
Marketing and branding becomes important because it helps clients make choices as to which firm to engage as well as clearly communicating the value they obtain by engaging your firm. Just "doing good work" or "being an established national or international firm" is no longer reason enough to get hired.
There is more to marketing and branding than a logo, catchy byline or the colours used on firm stationary and website, even though each of these elements is important. Branding reflects the personality of the firm and summarises why clients should engage or continue to do business with the firm. It essentially differentiates a firm from the competition or a non-legal service provider such as a business consultancy or multi-disciplinary accounting firm.
Know yourself
Branding legal services is not dissimilar to branding products. Take the example of cars: some brands represent value, others safety, precision engineering, luxury or status. As a result, one would not confuse a Kia with a Lexus even though they are both cars.
How do your clients see your firm? Is your firm the value service provider, are you seen as specialists in a certain area, or do your clients perceive you as expensive but worth the money? More importantly, is this perception of your clients the same as how the partners and senior lawyers see and represent the firm? 
The effectiveness of branding depends on the clients' perception of the brand and alignment with firm values. Returning to the car analogy, there is no point thinking that you are producing a luxury car when potential car buyers just see a presumptuous general purpose vehicle.
Branding and marketing also help your clients understand what is unique or special about your firm to give them compelling reasons to engage it. Make it easy for your clients by providing them with a clear reason and justification to their management or board as to why your firm was selected.
The next step is to ensure that the firm brand is in alignment with the individual brands that the firm's partners and senior lawyers represent. For example, if your firm's branding represents a switched-on intellectual property practice hoping to attract the next Google or Facebook, your partners need to ensure that their profile, appearance and attitudes reflects this. This type of client probably would not be impressed with a stuffy, suit-wearing lawyer who emphasises that his or her father and grandfather were related to the founding partners. 
Like it or not, the skilled individual partners and lawyers who make up the firm need to build their own brands. It does not matter whether you refer to these individual brands as profiles, track records or successes, they represent how each lawyer is perceived by their clients, what their unique skills are and why they should be engaged.
Shepherding cats
The reality is some partners are better at building their own brands than others. In my experience, the branding and business development skills of each lawyer vary considerably. Some partners are excellent networkers who enjoy business development and are highly skilled at communicating their own value to existing and potential clients. Others hope that their technical competence and reputation will be sufficient. 
Dealing with these individual personalities, goals and egos is why managing the branding is like shepherding cats. Some want to do their own thing; others will tag along if you can convince them it is worthwhile, while the rest cannot be roused to action no matter what.
A way to improve the chances of success is to develop a firm-wide marketing and communications strategy which all partners and key lawyers agree (albeit reluctantly in some cases) to follow. This is not easy as it needs to be arrived at by finding common goals and values.
This firm-wide marketing and communications strategy needs to be developed from the clients' perspective. In marketing and PR, we have this concept of WIIFM — what's in it for me? Clients really don't care how good you are, how clever you are or what you are an expert in. Clients want to see that you can deliver the services they need, when they need them in the most effective and worry-free way possible.
Bear this in mind when developing your firm's marketing and communications strategy. It is not about you, it is what benefits or unique selling proposition you offer your clients. It is also about what differentiates your firm and your star lawyers from other service providers.
I recently managed the branding for a university institute which also was "in the business" of "selling" research services. Just like the lawyers in firms I have worked with, many researchers preferred not to think about business and selling, naively believing that their great research would somehow sell itself. 
Just like in law firms, the institute had several practice groups that lived in their own jealously guarded silo. Despite this, the researchers shared a common goal. Each ultimately sought to further the research for the good of society, although this was clouded by their individual need to win grants. The challenge was to work with each researcher by firstly convincing them of the benefit of being part of a larger whole where their individual work played a vital part in furthering the goals of the institute.
 Same but different
As part of the marketing and communications strategy, I analysed what made this institute different from other research groups and developed several key points of difference: the reasons why this institute should be engaged to do research rather than others.
The next step was to prove these points of difference and incorporate this proof in the marketing materials. The institute valued everyone's contribution, making it possible to promote each researcher individually while keeping them focused on the institute goals. This approach works in the legal context as well. 
To summarise, branding and marketing are essential as a firm can no longer rely on reputation alone. It is about how your clients perceive the firm and what value your firm offers them. The firm branding and individual partner branding must be in alignment and ultimately make it easy for a client to justify why they want to engage your firm.
David Neiger is a qualified solicitor and experienced communications advisor. He has worked extensively in the legal area helping solicitors run their practices more effectively. He is currently working with Tesch Communications, a Melbourne-based public relations firm.