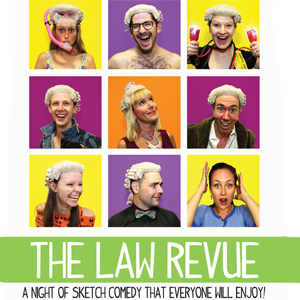 Did you hear the one about the funny lawyer? No, us neither, but some Melbournian lawyers are hoping to prove that, as well as legal nous, lawyers do indeed have a sense of humour...
The Melbourne International Comedy Festival will this year feature The Law Revue, a comedy sketch show performed by people who were, are or want to be lawyers.
One of the brains behind the production, Max Paterson from Landers & Rogers, explained that the idea of a law revue initially came up as a way for lawyers to relieve stress.
"There are a lot of sporting opportunities for professional people as an outlet for relieving stress, but not much in the way of creative and theatrical outlets," explained Max, "So we decided to start BottledSnail Productions, a production company which caters to the theatrical passions of people in the legal industry.
"We saw an opportunity to take the concept of a Uni-style law revue and expand it into a sketch comedy show with a legal flavour that is smart, topical and a bit political."
The Law Revue will take place over three nights, from 11 to 13 April, as part of the Melbourne International Comedy Festival.
A number of law firms, including Landers & Rogers, Allens, King & Wood Mallesons and Minter Ellison, have come together to support the show, the proceeds of which will be donated to the Tristan Jepson Memorial Foundation.
"We think it is fitting to dedicate the proceeds from [The Law Revue] – which involves people from across the legal industry having fun, being creative and providing a great night of comedy for lawyers and non-lawyers alike – to a charity that strives to create greater awareness of depression and anxiety among the legal fraternity," said Paterson.
Hear, hear, says Folklaw, and, for those worried that there may be a lack of laughs on the night, Folklaw urges you to remember that well-known Aussie comics Shaun Micallef and James O'Loghlin were once lawyers, so legal people really can make 'em laugh...
For more information on the show and the Melbourne International Comedy Festival, click here.