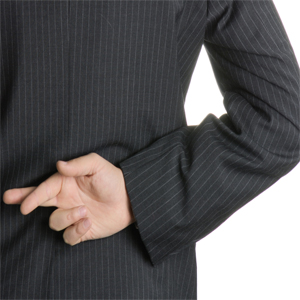 The law has finally caught up with a supposed lawyer, once dubbed 'the devil's advocate', over his questionable advice to a long list of notorious clients.
The Italian-born Giovanni di Stefano, who was given the nickname 'the devil's advocate' by the British media for his history of acting for notorious clients, turned out to have zero legal qualifications.
Di Stefano, 57, was convicted at a London Court on charges of deception, fraud and money laundering between 2004 and 2012. Prosecutors claimed he defrauded clients out of millions of pounds by not only tricking them into believing he was a genuinely qualified practitioner, but also boasting that he was one of the best and most ballsy.
As well as working alongside the legal teams of Saddam Hussein and late Serbian president Slobodan Milosevic, the court heard Di Stefano had connections with Zimbabwean President Robert Mugabe and even had contact with the late Osama bin Laden, reports news.com.au.
Folklaw figures if you're going to pretend to be a lawyer, you should probably pick clients who aren't going to draw the entire world's attention to you…
Di Stefano's legal aspirations sprouted, strangely enough, after a stint in jail in the 1970s for going on a spending spree with a credit card he stole from his father.
An "incompetent" barrister who represented him at the time was the reason he resolved to take the law into his own hands, quite literally, he told the court.
Di Stefano read books and attended legal lectures while working in the physiology department of the University of Cambridge and, despite a conspiracy conviction in 1985, pursued his ever-elusive goal of practising law.
In his own mind, he was close enough; Di Stefano told jurors that he thought of himself as being "learned" in the law and competent in providing legal services.
He kept the dream alive for eight years before being arrested in February 2011 on the Spanish island of Majorca, probably sipping cocktails with former drug dealer Howard Marks.