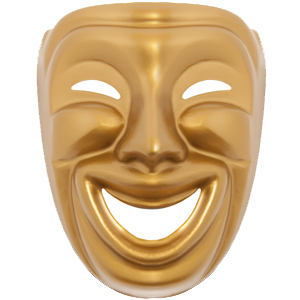 Did you hear the one about the funny lawyer? No joke.
Did you hear the one about the funny lawyer?
No joke.
Australian actress Rebel Wilson is the latest legally-trained comic to reveal she once had ambitions to become a practising lawyer.
Celebrity magazines have reported that Wilson completed a law degree before her big break starring in the 2011 comedy flick Bridesmaids. The 27-year-old also claimed she may consider becoming a barrister one day if she falls out of favour in Hollywood.
"I didn't have an opportunity to practise, but you never know. One day, if things don't work out, I might be a barrister," she said.
Wilson isn't the first law graduate lured by laughs to the comedy circuit.
Charlie Pickering, who trained as a lawyer and worked briefly at a large law firm, was a comedian before becoming an anchor on Channel 10's The Project. Pickering, now 35, made his stand-up debut in 2002 at the Melbourne International Comedy Festival.
Pickering also starred alongside Shaun Micallef in the comedy game show Talking About Your Generation. Micallef worked in insurance law in Adelaide for 10 years before moving to Melbourne in 1993 to become a full-time comedian.
Folklaw reckons Micallef was probably delirious after a decade reading insurance policies.
Plus, Folklaw has discovered that Australia's best-known pranksters, the Chaser team (Chas Licciardello, Julian Morrow and Craig Reucassel) all studied law at Sydney University before being signed by veteran comedian Andrew Denton, now a TV producer for the ABC.
Despite their legal background, the trio's controversial stunts have landed them on the other side of the law on more than one occasion.
The most serious involved Morrow and Licciardello driving a fake motorcade through Sydney's CBD, breaching an APEC security zone. The Chasers masqueraded as the Canadian delegation and Licciardello emerged from the car dressed as Osama bin Laden near the hotel where then US president George W Bush was staying.
The charges were dropped in April 2008, but the stunt's comedic value lives on...