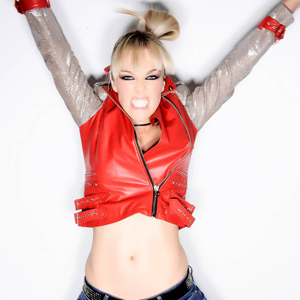 Barrister by day; sexy singer by night. That's the life that has been led by Melbourne barrister, and now pop sensation, Bowie Jane...
The 27-year-old blonde bombshell has seen her debut single, Luv Bomb, shoot to No.11 in the UK's Pop Club Charts recently, so her secret singing life is not such a secret anymore.
The songstress, whose story has received international press coverage in recent days, is a practising criminal barrister in Melbourne, but she managed to keep her musical pastime a secret from colleagues and clients – until now at least.
Jane (pictured) told the UK Daily Mail that she regularly rushed straight from the courtroom to the stage – sometimes even wearing her stage costumes underneath her legal robes to save time.
She told the newspaper: "Music has always been my passion but my parents wanted me to get a degree and a proper job.
"I have been juggling the two, working as a lawyer during the day and performing five or six nights a week.
"It's strange as the judges and my clients and colleagues have no idea that I sing."
Folklaw reckons they will now!
Jane, who has worked in the legal industry for the past four years, said she has kept pop music separate from her legal career the entire time.
"Only a few very close friends know how I spend my evenings ... I look and dress very differently at work compared to when I go on stage, which also helps."
Yes, Folklaw imagines Jane's midriff-baring stage outfits might raise some eyebrows in the courtroom.
Jane, who is a Deakin University graduate, told news.com.au that she didn't want clients thinking they had hired someone who wasn't serious about the law.
The music maestro, who has performed at the Australian Open and who already spends half the year in Britain, added that she was blown away by her sudden success in the UK.
"I was getting a lot of interest over there so decided to pursue the music industry there," she said. "Now I'm hoping Australia gets on board."