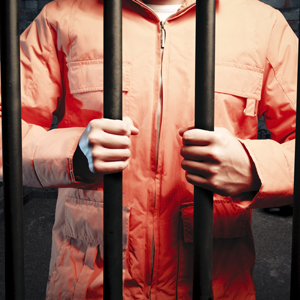 It's common practice to turn to the internet for reviews of hotels, flights and movies ... but forget reviewing your holiday; people are now reviewing prisons online.
A number of reviews of American prisons have started popping up on user review site Yelp – including some written by a lawyer.
The Washington Post reported that California lawyer Robert Miller posted three reviews of prisons – which he had visited in a professional capacity – on Yelp.
One prison he found "average" and criticised the power-hungry officers; another he faulted for its "rude staff", but the third, Theo Lacy Jail in Orange County, he praised for its cleanliness, urban setting and nice staff.
Folklaw would have thought that a jail's 'setting' is probably fairly irrelevant to the inmates...
Miller told the Post that he thinks the reviews are helpful for "bail bondsmen, attorneys, family members — a lot of people, actually".
Lawyers aren't the only people taking to the site to pass their opinion on prisons: former inmates and family members are also posting reviews. While a number of reviews are negative – alleging violence and mistreatment – there is also positive feedback from some former inmates.
"At no time did the officer violate any of my constitutional privileges and even gave me a juice box after I said I was thirsty," reads a review of the Arlington County Detention Facility. "Yes, you heard right, they have juice boxes!  So if you're going to get arrested, do it in Arlington County," wrote one happy former prisoner.
If a few dodgy experiences after taking the advice of users of some travel-review websites taught Folklaw nothing though, it is to take anything written anonymously on the internet with a grain of salt ... so we won't be putting all our faith in the accuracy of these reviews.
However, Miller did point out that reviews like this can "bring transparency and oversight to a system that isn't used to being transparent. That's a very valuable tool."
True enough, but Folklaw imagines the prison system isn't too worried – no matter how bad the reviews, prisons will always have clients...