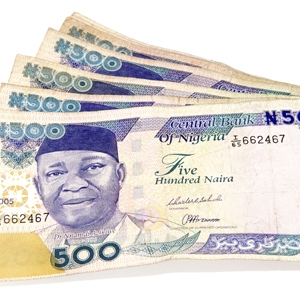 A 74-year-old Ghanaian man has been hailed both a hero and a villain after being caught posing as a lawyer in Nigeria in an attempt to defraud a prospective property purchaser.
Nigeria's PM News reports that Otunba Kehinde Dodo was arrested for "parading himself as a legal practitioner for the past 15 years to defraud unsuspecting members of the public".
Dodo was arrested following a complaint that he had attempted to sell a parcel of land in Lagos for N80 million ($470,000).
Dodo apparently said he was a lawyer and took off with a deposit of N1 million.
However, while the prospective purchaser was preparing to cough up the balance, he received a tip off that Dodo was not actually a man of the law.
In typical flamboyant Nigerian reporting, the PM News said the police then "swung into action and arrested Dodo where he was waiting to collect the balance of N79 million".
Not to be taken down so easily, however, Dodo "escaped" from police custody following his first arrest, but was soon picked up again following yet another tip off.
Dodo then made this remarkably convenient confession: "My mother is [Nigerian] and my father is a Ghanaian. I have been impersonating as a lawyer to defraud members of the public, represent them in courts and selling people's land to unsuspecting members of the public without problem for the past 15 years".
Dodo pleaded guilty to the charges and is currently remanded in custody awaiting sentence.
While Folklaw pities Dodo purely for the fact that Nigerian prisons are reputed as being hell holes in which "remand" periods can last for more than a decade, it rather enjoyed reading many of the comments posted in response to PM News' story.
"Jamilo" asked the question, "Since our government is also very corrupt, why can't they just invite him to Abuja and appoint him the new minister for land? Better still, why can't he become the [Attorney-General] of Nigeria since he knows law?"
"Samu" said, "Nawao (oh my God, bro), perfect lawyer!" while "John Ufot" wrote, "This is the man that should be Nigeria's president, not [president Goodluck] Jonathan".
"Andy", though, had a more sobering perspective: "What a shame. At 74, the man is too old to be involved in this kind of thing. What would he be teaching his children and grandchildren?" while "Agba Sam" summed it all up perfectly with "God have mercy".
Indeed.